COVID-19 Has Dimmed The Magic Of e-Commerce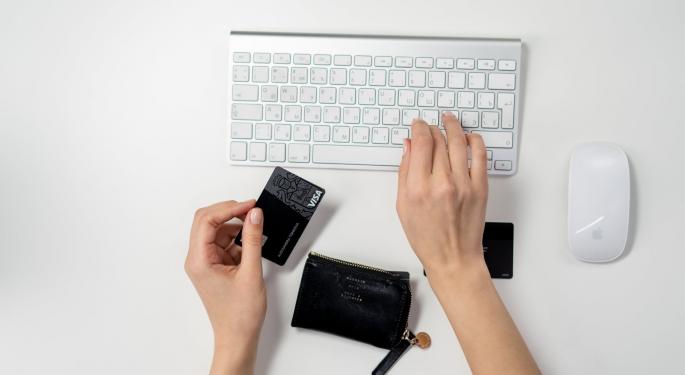 Unsurprisingly, consumers turned to online shopping more than ever while they faced lockdown measures imposed to lessen the spread of COVID-19. April being the first full month of COVID-19 restrictions in the U.S., digital retail revenue outpaced all previous months on record, according to an industry report from Retail Dive.
With overall retail sales having plummeted 16% year-over-year due to store closures, the entire sector has become almost solely reliant on non-store sales, mostly conducted through e-commerce, which has risen 28% on a year-over-year basis. Traffic to these digital storefronts was up 30% year over year and 15% month over month; conversion rates were up 22% year over year and 18% month over month.
But the costs of e-commerce are high and while the pandemic certainly provided a boost online retail, it also revealed its weak spots.
Surging sales came at a cost of profits
Amazon.com, Inc. (NASDAQ: AMZN), the 'winner' of the pandemic when it comes to sales, had to pay quite a cost for this title as the entire forecasted profit will be spent on COVID-19 related costs, not to say wiped out. Its CFO recently showed uncertainty regarding when will its famous Prime shipping resume and with Amazon dramatically cutting their service level and quality, sellers are everything but pleased.
Target Corporation (NYSE: TGT) also saw its biggest digital sales jump as they skyrocketed 141% during its latest quarter but also at a cost. Moreover, profit fell not only due to supply chain and labor disruptions but because bought mostly weaker margin essentials as opposed to higher-margin products as they put fashion aside.
Walmart, Inc. (NYSE: WMT) didn't run into that level of profit trouble in its first quarter, although the company acknowledged that it couldn't avoid a hit to margins and bottom line from the period's ballooning online sales. Other retailers such as Home Depot, Inc. (NYSE: HD) are also seeing surging online orders and curbside pickup resulting first quarter net sales increasing 7.1% to $28.3 billion but net income paying the price as it dropped 10.7% to $2.2 billion and its operating income fell 8.9% year over year to $3.3 billion. But unlike Amazon, which received a lot of bad press, Home Depot took care of its workers and Walmart even took in all those from the dead restaurant and hotel industry.
E-commerce limitations revealed
E-commerce has its limitations but consumers are coming to terms with its limits such as the pain of returns. But there are also serious concerns about the environmental impact — from the excessive packaging to the need for delivery that spikes emissions and contributes to pollution. And some retailers just need physical locations to market their customers regardless of all the tech perks. Simply put, COVID-19 has taken the magic out of e-commerce.
This article is not a press release and is contributed by a verified independent journalist for IAMNewswire. It should not be construed as investment advice at any time please read the full disclosure . IAM Newswire does not hold any position in the mentioned companies. Press Releases – If you are looking for full Press release distribution contact: press@iamnewswire.com Contributors – IAM Newswire accepts pitches. If you're interested in becoming an IAM journalist contact: contributors@iamnewswire.com
The post COVID-19 Dimmed the Magic of E-commerce appeared first on IAM Newswire.
View Comments and Join the Discussion!
Posted-In: IAM NewswireNews Retail Sales Topics General