Can The Soft Commodities Survive A Soaring Dollar?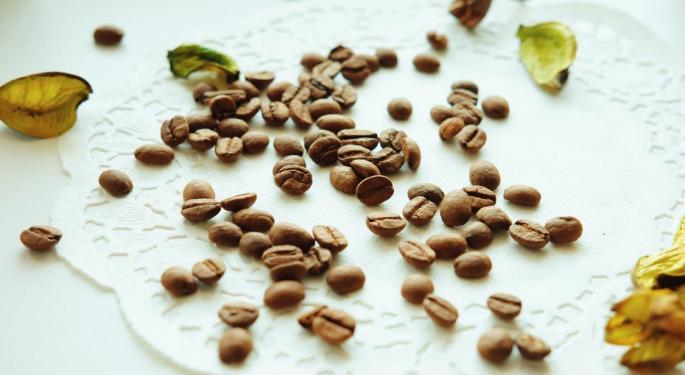 Thanks to the volatility in the equity and bond markets, the U.S. dollar is back up near new annual highs. But is this strength a warning sign for the soft commodities depressed under a bloated dollar? Or is it a signal to keep an eye on cocoa, coffee or sugar to await a USD reversal?
For their part, December contracts in the softs have also surged in the midst of the equity market's volatile October, cocoa by about 13 percent and coffee and sugar by around 25 percent. However the latter two were both at 52-week lows, around 40 percent off their year-high.
On the other hand, the dollar has been on the high end of the market since late 2014. The dollar index, which tracks the relative value of the USD against a basket of 6 other currencies, peaked above 100 in 2016 (the first time it did since 2003) before consolidating back to the mid-to-low 90s. The dollar's early-2018 lull at 89 was the first time the DXY sank below 90 in 4 years.
Now that the dollar is at its 2018 high and other global currencies have been relatively weak, can the internationally-sourced futures goods like cocoa, coffee and sugar carry the momentum they've shown through October?
That might all depend on whether and how stability returns to the markets. Already the dollar has settled down some, but it's relative strength has started again to weight on cocoa.
Better is the outlook for coffee and sugar, according to analysis from RJO Futures, which pins the recent surge in the sweet stuff to sustained short covering and high order volume. As for coffee, tight supply forecasts promise to buoy price. However, the US's withdraw from the International Coffee Agreement, which has a hand in stabilizing prices, could have yet unknown effects of the volatility of coffee prices.
That said, the dollar remains a key indicator of commodity price. Keep an eye toward year-end economic releases as well the upcoming December Fed meeting, which holds the strong potential for another rate increase that is sure to rile markets further, to see whether the dollar will continue to push for hew heights or whether its reached its top for now.
Posted-In: cocoa futuresNews Futures Commodities Topics Global Markets General Best of Benzinga
View Comments and Join the Discussion!