Macro News Motivates Investor Moves In September's IMX Report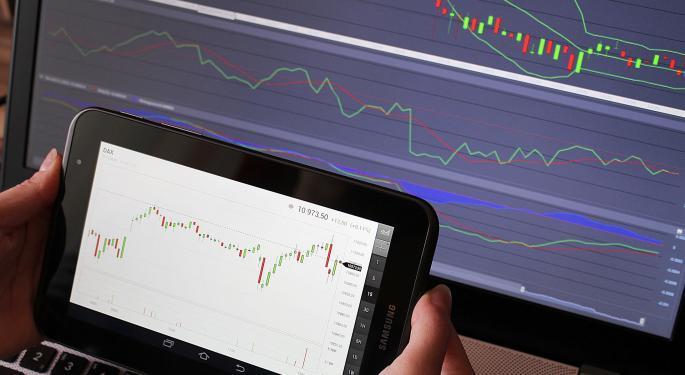 Posting its biggest gain since June, TD Ameritrade's Investor Movement Index closed out the third quarter with a September score of 6.23. This is up 7.07 percent from August in the broker's monthly survey of investor sentiment.
September's IMX also marks the first time since January the index breached 6 points, helped by the fact that TDA investors were net buyers of equity for the 20th consecutive month.
Big Tech Bounces Back
Fueling much the buying pressure were large- and mega-cap tech companies that experienced some volatility throughout the month before popping up in the final week of September. Among the highlights among TDA investors' portfolio additions were trillion-dollar market cap companies Apple Inc. (NASDAQ: AAPL) and Amazon.com, Inc. (NASDAQ: AMZN).
Both Apple and Amazon hit new all-time highs late in August before falling by 3 and 6 percent to their respective September lows. This nadir was short lived as both stocks ended the month within 1 percent of their previous highs on the back of a strengthening dollar and the reveal Apple's new smartwatch model.
Semiconductor Advanced Micro Devices, Inc. (NASDAQ: AMD) was also a net buy following 66-percent stock growth between mid-August and mid-September on positive industry sales data. Like Apple and Amazon, AMD traded flat through much of the month after reaching an all-time high. AMD finished the month 5.5 percent below that benchmark.
Electric car maker Tesla Inc. (NASDAQ: TSLA) was also net bought in the midst of an SEC investigation into embattled CEO Elon Musk's "funding secured" tweets.
China Makes A Showing
China concerns also had an influence on TDA clients' September buying habits following several months of trade war-fueled selling pressure.
Among them is JD.com (NASDAQ: JD), whose CEO is currently under investigation for sexual assault. This, on top of the trade worries affecting many Chinese firms, prompted the stock to hit a new 52-week low during the month.
Chinese e-commerce giant Alibaba Group Holding, Ltd. (NYSE: BABA) was also a popular pick among TDA investors after the company announced its partnership with Walgreens Boots Alliance Inc. (NASDAQ: WBA) to host the drug store's business-to-consumer platform in China.
Economics Prompt Selling
In addition to highlighting new or expanding positions, the September IMX also showed stocks that investors lessened their exposure to through the month. The names that were net sold at end of Q3 were largely those companies sensitive to interest rates, fixed income and commodity prices.
Following 2018's third interest rate hike and subsequent increases in bond yields, TDA investors decided to take profits in Bank of America Corp. (NYSE: BAC) and Citigroup Inc. (NYSE: C) late in the month. This was largely prompted by fears that a potential economic slowdown could cause borrowing problems in a higher rate environments.
Oil companies also saw selling pressure from investors wary of how rising prices might affect the energy sector should the U.S. economy meet resistance in Q4. Both Exxon Mobil Corporation (NYSE: XOM) and ConocoPhillips (NYSE: COP) were net sold in September, the latter after reaching a new 52-week high during the month.
For a complete breakdown of TD Ameritrade's IMX as well as a historical look at the index, you can read the full report here.
Posted-In: China IMX Investor Movement Index OilNews Markets Tech General Best of Benzinga
View Comments and Join the Discussion!