Insider Buys Of The Week: Dish Network, Kinder Morgan, Revlon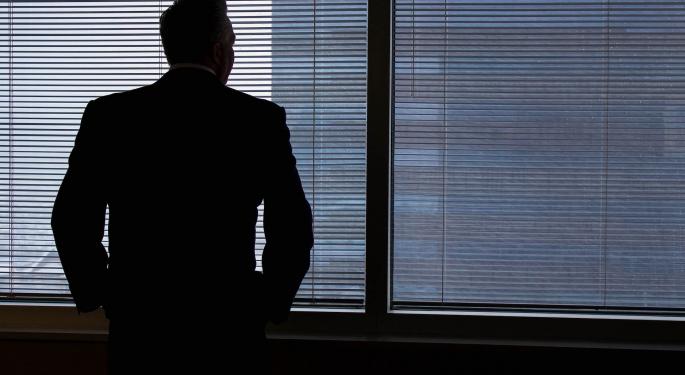 Insider buying can be an encouraging signal for potential investors.
A cosmetics giant and a top energy infrastructure company saw insider buying.
An executive at a prominent pay-TV provider also returned to the buy window.
Conventional wisdom says that insiders and 10 percent owners really only buy shares of a company for one reason -- they believe the stock price will rise and they want to profit from it. So insider buying can be an encouraging signal for potential investors, particularly with markets at all-time highs.
Here's a look at a few notable insider purchases reported in the past week.
Kinder Morgan
Kinder Morgan Inc (NYSE: KMI) saw Executive Chairman Richard Kinder step up to the buy window this past week. The 500,000 shares of this energy infrastructure company he acquired, at a per-share price ranging from $17.49 to $17.63, cost him more than $8.77 million. This raised Kinder's stake to over 235.2 million shares, while the total float is about 1.9 billion.
The Houston-based company recently suggested it might divest its Canadian assets. The stock closed on Friday at $17.73, above Kinder's price range, after retreating more than 2 percent during the week. Shares have changed hands between $14.69 and $19.83 apiece in the past year, and the analyst's mean price target is $21.29.
See Also: 'Certainly Hasn't Been Dull': Roku CFO Breaks Down The Company's First Year Since IPO
Revlon
A Revlon Inc (NYSE: REV) director last week bought the third batch of shares this month. The 35,000 shares of this New York-based cosmetics company acquired most recently, at an average per-share price of $21.50, totaled more than $750,000. That same director, the company's largest shareholder, bought 120,000 shares earlier in the month for less than $21 apiece.
Back in August, Revlon posted disappointing second-quarter results. Its shares ended the past week with an almost 2 percent gain, despite being down 5 percent at one point. They were last seen trading at $22.30 apiece, so the director's purchases seem well-timed. The analysts' mean price target is still down at $18.00.
Dish Network
DISH Network Corp (NASDAQ: DISH) had an executive vice president purchase 5,000 shares of this pay-TV provider early last week. At $34.99 a share, the transaction totaled $174,950. The executive made a similar purchase earlier this month, pursuant to a 10b5-1 trading plan, and the stake was last reported to be up to more than 1.20 million shares.
Dish's CEO told Bloomberg last week the company is not interested in investing in content as rivals have done. Shares ended the week trading at $35.76 apiece. They have traded as low as $28.80 and as high as $54.77 in the past 52 weeks. The consensus price target, last seen at $51.45, is less than that high.
Posted-In: Richard KinderNews Insider Trades Best of Benzinga
View Comments and Join the Discussion!