'Certainly Hasn't Been Dull': Roku CFO Breaks Down The Company's First Year Since IPO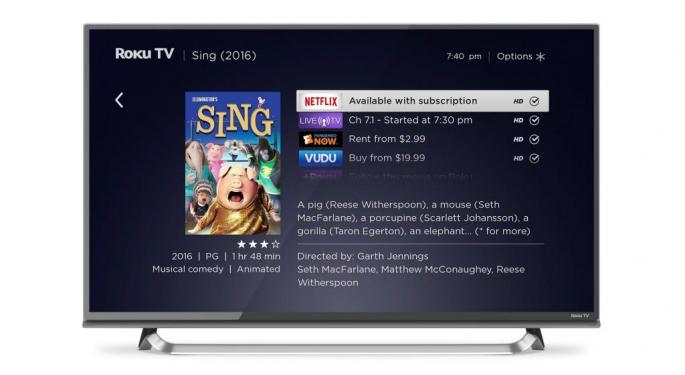 It's been a whirlwind year for Roku, Inc (NASDAQ: ROKU).
The stock is up more than 40 percent year-to-date, and a staggering 369 percent since its IPO, which priced at $14 and opened trade at $15.78.
Since then, the company's been exposed to the full gamut of pitfalls peculiar to the public markets, from M&A rumors, to short sellers and sell-side analysts declaring its stock undeserving of its valuation.
Amid the noise, Roku delivered a string of new partnerships and an as-yet unbroken streak of quarterly earnings that topped consensus estimates.
Benzinga recently spoke with Roku CFO Steve Louden to get his perspective on being the stock market's rookie of the year.
BZ: What's been the biggest success over the last 12 months?
Louden: This has been an amazing first year as a public company. Certainly one of the biggest successes, which we launched right about the same time as the IPO, is the Roku Channel which is now coming up on its first anniversary. That has grown very quickly and performed better than I expected.
BZ: How has the adjustment been being in spotlight, especially as one of the most successful IPOs of the last 12 months?
Certainly hasn't been a dull first year. The TAM [total addressable market] here is huge. We want to make sure that we're continuing to run the business and invest for the long-term opportunity.
The most important thing we can do about the external investor environment is continue to tell Roku's story: the business model, our differentiation, why we're in a leadership position, and why we keep winning against fierce competition. Even a year out from the IPO there's still some investors that have misconceptions about Roku. They're kind of stuck in this notion that we're a hardware company, which is kind of an historical misconception.
BZ: We talked a year ago about competition. Has it felt like competition has intensified and how's the company view its ability to remain the streaming market leader?
Competition's always been strong in the streaming space. We've managed to maintain or grow our leadership position. I don't know if I can say it's gotten stronger or not, but it's always been a critical thing and something that we take seriously.
See Also: KeyBanc Flips To The Roku Channel For A Happy Narrative
BZ: You recently reported another OEM (original equipment manufacturer) win with JVC. Is there any OEM that you consider a dream partnership?
We think a licensed operating system will become the majority of the ecosystem, and we are the leading licensed operating system there by a large margin. We continue to add OEMs, we continue to gain more models from existing OEMs, and then our OEMs are also gaining share in the market. Most notably TCL, which is now the third largest smart TV seller in the U.S.
We feel pretty good about the market share gains - we've gone from zero percent to 1 in 4 TVs in the first half of the year. Certainly the biggest U.S. TV seller out there is Samsung Electronic. Whether it's Samsung or others, they'll need to move to an licensed operating system over time.
BZ: Have you seen or do you expect to see any impact for Roku from America's Chinese import tariffs?
We haven't so far. We're certainly monitoring it. My understanding is for the U.S. tariffs that have been introduced so far they don't include our TVs or players, so for now, we don't anticipate any impact.
BZ: Finally, what are you guys most excited about for the next 12 months?
Wow. We've got a great set of roadmaps for the various businesses. We have these growth vectors where I still feel like we're in early innings.
The Roku TV program has made huge strides, but as I mentioned earlier, I think we'll see licensed operating systems become the de facto operating systems in TVs so I think there's a lot more room there.
The ad business - we're in the early innings of the traditional TV budgets starting to follow the audience, so we're continuing to benefit from that.
The Roku Channel is only a year old and we're just starting now to add new content categories. We recently launched live news, which is off to a good start. There's a lot of new dimensions where that can grow, so I'm super excited about the Roku Channel.
Photo courtesy of Roku.
Posted-In: Roku Channel Steve LoudenTop Stories Exclusives Movers Tech Trading Ideas Interview Best of Benzinga
View Comments and Join the Discussion!