Volatility Continues For This Micro-Cap Wastewater Stock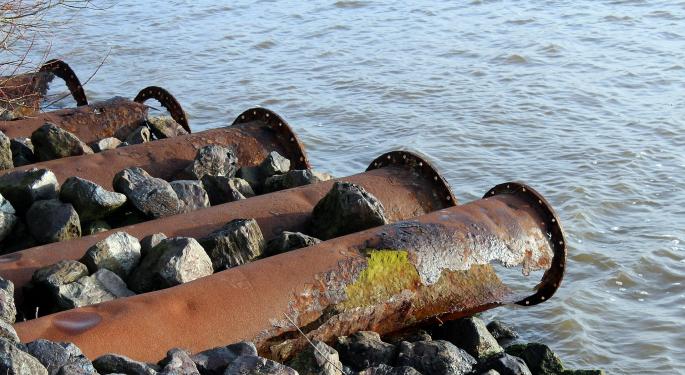 Shares of Newater Technology Inc (NASDAQ: NEWA) bounced back Wednesday as a volatile, high-volume week continued for the wastewater purification company, which operates in China via subsidiary Yantai Jinzheng Eco-Technology.
This week's trading action was so surprising that management even issued a press release explaining they have no idea where the volume is coming from.
What To Know
Newater averages roughly 156,884 shares of daily volume, but its volume soared to more than 3 million Tuesday as the stock crashed from near $30 per share to under $10 per share. Following the extreme move, the company issued a press release saying it's unaware of the cause.
"The Company has not selectively disclosed any material nonpublic information to analysts, investors or others without concurrently making a widespread public disclosure," Newater said in a statement. "Additionally, neither the Company's executive officers, directors nor, to the knowledge of the Company, any controlling shareholders, sold or purchased common shares of the Company within the last 30 days."
The massive volume returned Wednesday, soaring above 5.5 million as of 11:30 a.m. EST as Newater stock bounced back to above $12 per share.
The Wall Street Journal reported earlier Wednesday that U.S. oil frackers are generating massive amounts of wastewater, leading private equity firms to invest more than $500 million in wastewater-disposal companies such as Solaris Water Midstream, WaterBridge Assets and Oilfield Water Logistics. This story may have played a role in the stock's 30-percent recovery Wednesday morning.
Float Plays A Role
While it doesn't explain the source of Tuesday's volume, one of the driving forces behind Newater's extreme volatility is its extremely low float. According to Yahoo Finance, Newater has a minuscule float of just 6.01 million shares.
A lack of liquidity plus heavy trading from a handful of sources created a large move in share price. When momentum traders joined the action, the volatility accelerated.
Without any fundamental news to justify the gains, these type of low-float spikes typically have a short shelf life. Traders should expect the stock to continue trending back toward the middle of its previous trading range in coming days barring any developments from the company.
At time of publication, Newater's stock was trading around $12.15 per share.
Related Links:
Even Carver Bancorp Can't Explain The Stock's 260% Rise
View Comments and Join the Discussion!
Posted-In: frackers Fracking Low FloatNews Small Cap Analysis Top Stories Movers Trading Ideas Best of Benzinga