UK Inflation Strays From Target, But The Bank Rate Is Set To Keep The Course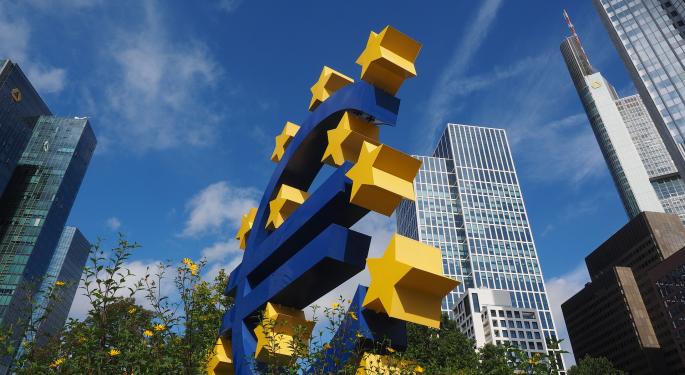 The UK headline consumer price index rose 2.5 percent y/y in July, up from 2.4 percent y/y in the previous month.
The core inflation remained stagnant at 1.9 percent y/y in July.
The Bank of England is set to keep rates on hold for long after raising the Bank rate at the beginning of August while delivering dovish outlook.
The headline UK inflation accelerated slightly in July increasing 2.5 percent over the year in July while core inflation stripping the consumer basket off prices of food and energy remained stagnant at 1.9 percent, the Office for National Statistics said on Wednesday.
Inflation in the UK was influenced by rising prices for computer games and transport fares that both were the largest upward inflation contributions in year-to-year basis in July 2018. Prices of transport, especially those of motor fuel are the largest upside contributors to UK inflation increasing 5.6 percent y/y in July. On the flip side, the upward effects were offset by falls in prices for clothing and footwear that fell 0.4 percent y/y.
The UK inflation data saw a very limited market reaction on Sterling.
With respect to the monetary policy, the inflation in coming months is unlikely to influence any near-term expectations as the Bank of England has just delivered the Bank rate hike at the beginning of August, which indicates that inflation in the UK is expected to be influenced to the greater extent by domestic price pressures while external pressures, including past Sterling's depreciation or/and oil prices, are expected to fade away.
"The contribution of external pressures is projected to ease over the forecast period while the contribution of domestic cost pressures is expected to rise," the Bank of England wrote in its August Inflation Report.
The Bank rate the Bank of England remained dovish emphasizing the outlook for only gradual and limited future increases of the Bank rate. On the top of it, the outgoing external Monetary Policy Committee (MPC) member Ian McCafferty recently said that the market expectations for a couple of rate hikes during the next two years are acceptable with August Inflation Report projections conditioned on the Bank rate rising to 1.0 percent by Q1 2020 and then edging higher to 1.1 percet by Q3 2021.
This all means that the inflation in the UK is in pre-set mode. From the monetary policy view, the wage growth becomes a prime indicator of future inflation and therefore it is also expected to have a greater market effect.
The UK inflation indices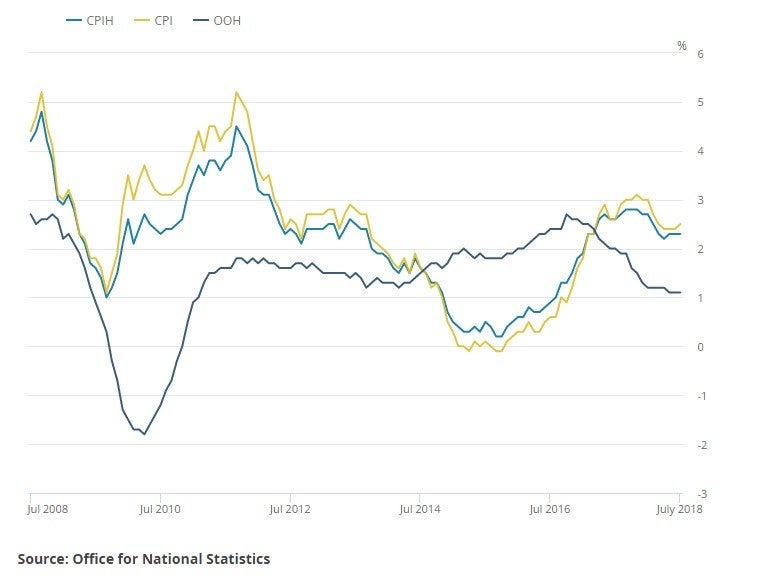 Posted-In: FreightNews Forex Markets Best of Benzinga
View Comments and Join the Discussion!