ECB Preview: All Quiet On The Monetary Policy Front Until 2019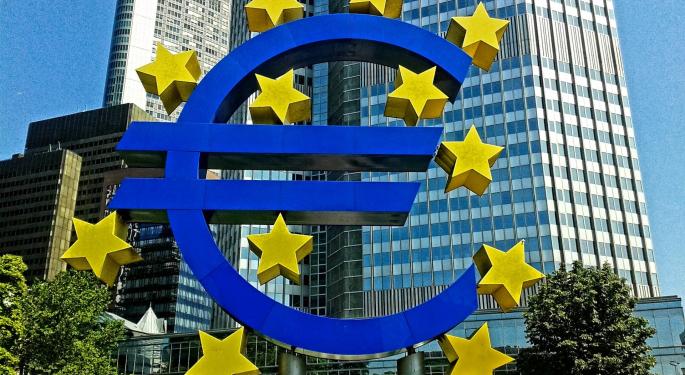 After the ECB Governing Council prolonged the asset purchasing until the end of 2018, the forward guidance on rates is set to fall asleep until Christmas.
The macro picture remained broadly unchanged since June, so policymakers might want to enjoy summertime nap in a shade.
The leaks of debate on the timing of the rate hikes reveal the argument of when is the next summer, in June meeting away from Frankfurt or in July in headquarters.
The European Central Bank is pretty much done for this year and nothing really exceptional is set to be expected from the Frankfurt-based lender until the economic fundamental change. The ECB June meeting minutes disclosed that the ECB President Mario Draghi is holding on tight to his leadership position unifying the controversial voices from within.
The ECB policymakers showed unanimous support of the monetary policy proposals and even if it is highly unlikely that someone like the Bundesbank President Jens Weidmann would be fully in favor of everything the ECB minutes showed, the majority waived in favor and that is what Mario Draghi fully controls. No information leaks, no signs of dissent, unity under one command is the face of the ECB now.
That refers to the only important measure taken in June, the prolongation of the asset purchasing program duration until December 2018. Since June, there were some voices from within the ECB Governing Council hinting at what is the best time to expect the next rate hike, but some controversy was stemming from what means summer for the Banque de France Governor Villerois and what it means for the others and that is what markets might want to claim from Draghi at the press conference in July.
So the July ECB meeting should be pretty much boring, as there is not much to decide upon. Duration of the asset purchasing program had been already decided upon in June and the data dependency of the ECB repeatedly communicated since the beginning of this year means that there will not be much to talk about.
Therefore I also expect a fairly muted FX market reaction to this month's ECB meeting press conference. Even with President Mario Draghi clarifying what precisely the summer of 2019 means, the FX market is unlikely to get overly excited in favor of Euro or entirely against it.
Posted-In: FXStreetNews Eurozone Forex Markets Best of Benzinga
View Comments and Join the Discussion!