OPEC Gears Up for Vienna Face-Off: What Analysts Are Looking For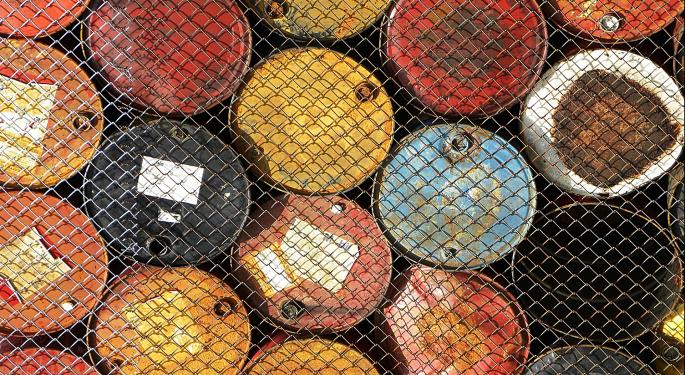 Will crude prices continue to rally? The consensus decision from tomorrow's 174th OPEC meet in Vienna, Austria, will probably answer this million-dollar question.
Most of the analysts opine that Saudi Arabia and Russia will consider increasing oil production as the global crude supply may shrink due to disruptions in Iran and Venezuela. The bottleneck in Permian pipelines is going to mar U.S. oil output and might also propel Saudis to pump more oil.
However, few analysts believe that the leading crude exporters could fail to reach an agreement as some OPEC members are not willing to put relaxation on the existing production curb accord.
Irrespective of the two probable outcomes, the long-term crude market fundamentals are likely to remain strong. In other words, even if the cartel members opt for more production, the energy market will not witness oil oversupply. Hence, the probability of a fall in crude prices is less.
OPEC Gets Ready For Vienna Meet
On Jun 22, OPEC and non-OPEC players will decide on the relaxation or the extension of the existing production cut deal — first signed in 2016. For 18 months, the members of the cartel and few non-members, including Russia, managed to eradicate roughly 1.8 million barrels of crude volumes from the market on a daily basis.
Following strong compliance with the production curb deal, the crude exporters successfully mitigated the supply glut concern. This led to the partial recovery of WTI oil price, which fell drastically to less than $27 per barrel in February 2016 from more than $100 in mid-2014.
Possible Outcomes
Relax Output-Curb Deal
Many analysts are convinced that the cartel and non-members will opt to ease the existing limit on crude volume. In fact, Saudi Arabia is striving to convince other oil exporters to produce more of the commodity. Russia is also willing to put a relaxation on the existing accord for the second half of 2018.
On May 8, President Trump nixed the Iran nuclear deal, putting a lot on the line. This could possibly lower the country's crude export. Also, Venezuela, touted to be among the biggest oil producers in Latin America, has been witnessing a steep decline in crude production. In 2017, Venezuela reported the lowest oil production in a decade. Following the disruptions in global crude supply, Brent crude crossed the $80 psychological mark in May after three and half years.
Eventually, to stop crude prices from surging further and offset oil supply worries, Saudi Arabia and Russia are considering increasing oil output.
Failure To Reach Agreement
Most of the crude exporters in the cartel, like Iran and Iraq, are losing their capability to pump more oil. Instead, they are inclining toward expensive crude for maximizing revenues. Countries like Angola, Algeria, Libya, Nigeria and Venezuela are also witnessing lower crude production volumes.
On the flip side, only a few OPEC members like UAE, Kuwait and Saudi Arabia can boost oil output. Hence, it is quite natural that Iran, Iraq and Venezuela will not agree with these countries on relaxation of the existing output cut accord.
Different opinions among the cartel members can make it hard for the leading crude exporters to finalize an agreement. In fact, Bijan Zanganeh — oil minister of Iran — announced that "Every decision in OPEC needs unanimity, and I don't believe in this meeting we can reach agreement."
Crude Market Fundamentals Will Stay Strong
Per analysts of JPMorgan and Credit Suisse, Saudi-led OPEC and Russia will collectively boost daily global oil supply by 300,000-800,000 barrels. In this backdrop, the oil exporters are not going to breach the existing accord, considering that OPEC members have been producing 800,000 barrels of less oil volumes than the existing quota, per media reports.
Additionally, the global demand for crude is likely to grow 1.4 million barrels per day through 2018, according to the International Energy Agency.
Get access to our real-time coverage of OPEC's meeint highlights by subscribing to Benzinga Pro.
The preceding article is from one of our external contributors. It does not represent the opinion of Benzinga and has not been edited.
Posted-In: contributor contributors OPECNews Futures Commodities Global Markets Best of Benzinga
View Comments and Join the Discussion!