Can Comcast Beat Disney And Win Fox's Assets?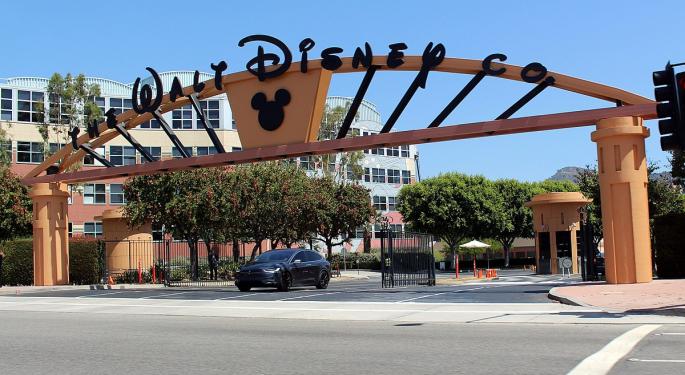 Comcast Corporation (NASDAQ: CMCSA) said Thursday morning it presented Twenty-First Century Fox Inc (NASDAQ: FOXA) an offer to buy most of its media assets for $35 per share in a deal which it claims is "superior" to Walt Disney Co (NYSE: DIS) prior all-stock offer.
Is a bidding war imminent? Here's what industry experts are saying.
Will Iger Fight Back?
Investors who think Disney CEO Bob Iger will "give up" and not counter with a new proposal are likely wrong, Gabelli Funds Co-Chief Investment Officer Christopher Marangi told CNBC Thursday morning. If unsuccessful in the end, Disney's "plan B" would consist of buying smaller properties like Discovery Communications Inc. (NASDAQ: DISCA), which owns attractive international assets, Marangi said.
Morris Mark of Mark Asset Management doesn't hold the same view. Iger is unlikely to "add another penny" to the deal — even though Disney can more than afford to up its bid, Mark said. Disney's offer is already "attractive," and the company should allocate its cash only for paying for talent, he said.
Blodget: Murdoch Has The Right Strategy
Comcast's strong bid will be "tough" for Disney to beat in terms of both dollar amount and power, Recode's Kara Swisher also told CNBC Thursday.
Henry Blodget of Business Insider agrees and responded to Swisher's comments by saying Comcast's offer represents a "huge premium" to current prices. Fox Chairman Rupert Murdoch is making the right decision by selling entertainment assets, as he recognizes the only long-term viable segments of media are news and sports, Blodget said.
"For everything else, anything that can be watched after the fact, the direct-to-consumer model is vastly better," Blodget said. "So [Murdoch] is just shedding the stuff that is in trouble."
On Disney or Comcast's end, the two companies boast the necessary scale to "ring more out of" Fox's media assets, he said.
Related Links:
Wall Street Analysts Reflect On AT&T-Time Warner Ruling, Assess Implications Outside Tech, Media
Why Apple Is A Lot Like Disney: Jim Cramer Makes The Case
Photo by Coolcaesar/Wikimedia.
View Comments and Join the Discussion!
Posted-In: Bob Iger Christopher Marangi Henry Blodget Morris Mark tvM&A News Media Best of Benzinga