Zosano Pharma Is The Latest Low Float Stock To Make A Huge Move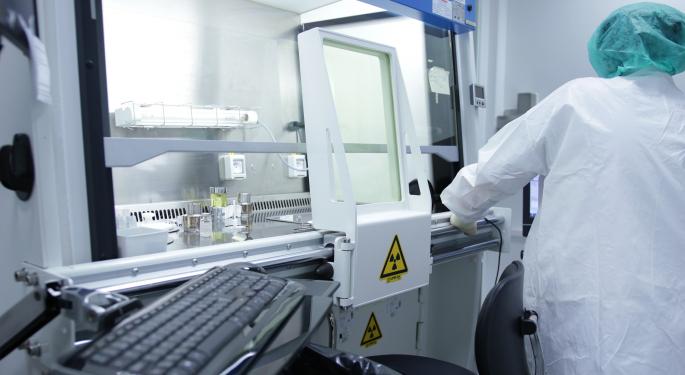 Zosano Pharma Corp (NASDAQ: ZSAN) stock rocketed higher by more than 50 percent Thursday and is now up 295 percent in the past week after coming alive following a new patent last Friday.
The huge run-up may be related more to the short-term market dynamics of a low float stock rather than the patent itself, but market rumors could also be fueling the rise.
What Happened
Zosano on March 2 announced a new patent covering M207 as an acute treatment for migraines. On Tuesday, the stock got another shot in the arm after traders began circulating a rumor that Johnson & Johnson (NYSE: JNJ) was taking a stake in Zosano.
The stock continued to gain momentum throughout the week on extreme volatility and no major news from the company, leading traders to assume that the stock's extremely low float was likely playing a role.
Why It's Important
Zosano's float, the amount of shares that are free to trade on the open market, is a minuscule 1.6 million. From time to time, traders will bid up low float stocks in an effort to force short sellers to close out open positions. According to Yahoo Finance, Zosano's short percent of float is only 13.9 percent, but huge swings in share price can still trigger volatile short squeezes in these types of stocks.
The moves are compounded by so-called FOMO (fear of missing out) traders who jump into a stock to ride the short-term momentum. Because there are so few shares available to borrow, the trade becomes one-sided because new short sellers can't jump in to drive the stock price back down.
What's Next
Unless somebody knows something about the company that hasn't made headlines just yet, traders should expect the stock to eventually calm down and likely retrace a large part of its huge move.
At time of publication, Zosano's stock was trading up about 37 percent on the day at $19.94.
Related Links:
A Look At AMD's Options Activity, Short Interest
Posted-In: Low FloatNews Top Stories Movers Trading Ideas Best of Benzinga
View Comments and Join the Discussion!