Warren Buffett Says He Could Write A Check To Buy General Electric If He Wanted To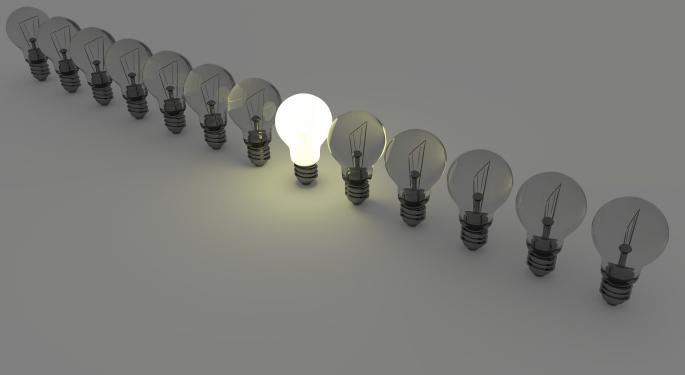 CNBC's Jim Cramer said in November that General Electric Company (NYSE: GE)'s old management team led by ex-CEO Jeff Immelt deserves a spot in his "wall of shame." Billionaire investor, former GE shareholder and Berkshire Hathaway Inc. (NYSE: BRK-A) (NYSE: BRK-B) CEO Warren Buffett isn't going that far in his critique.
Buffett: Everyone Makes Mistakes
Speaking to CNBC's Becky Quick on Monday, Buffett said he doesn't feel like he was "duped" by the old management team led by Immelt. Buffett's initial investment in GE occurred in late 2008 at a time when the company "really had a problem" with its commercial paper. But at that time, Buffett said any problems would be temporary and reverse once the U.S. economy started turning around — which it did within the following years.
Buffett said his $3-billion investment in preferred warrants at a 10=percent coupon generated a profit. But it is obvious that "mistakes were made" since then, especially in long-term care and insurance, he said. GE's accounting woes prompted the need to restate its financial results, so obviously its accounting practices are "not a model at all" for other companies to follow, Buffett said.
Nearly every company can make mistakes in the insurance business, including Buffett's own firm, he said.
"You can make mistakes in something like insurance reserve, and long-term care is probably the single biggest element of mis-reserving in insurance throughout the industry," Buffett said. "And they were in it big time, but I was staggered by the amount. That was huge."
Related Links: Why Does Berkshire Hathaway Report Earnings On The Weekend?
Berkshire 'Always In The Market'
Buffett said GE remains a "wonderful" company, which prompted CNBC's Joe Kernen to ask Buffett whether he would be willing to buy the company's stock now.
Buffett answered that he has been a seller of the stock near $29 per share, which was attached to the warrants. Now that the stock is trading around $15 per share, Buffett said he's in a position to write a check to acquire the whole company — although he said he doubts the company is looking to sell itself in the first place.
"We are always in the market for a big business that we can understand and like and have the management for," he said. "I don't understand [GE], the whole place, but I think I would be capable of understanding the other businesses."
Related Link:
Berkshire Hathaway's 2017: Tax Reform Windfall, Insurance Losses From Hurricanes, Younger Executives Promoted
View Comments and Join the Discussion!
Posted-In: Becky Quick CNBC GE Insurance insurance Jeff ImmeltNews Top Stories Media Best of Benzinga