Cramer Wants GE's Entire Board Added To His 'Wall Of Shame,' Faults Immelt And Flannery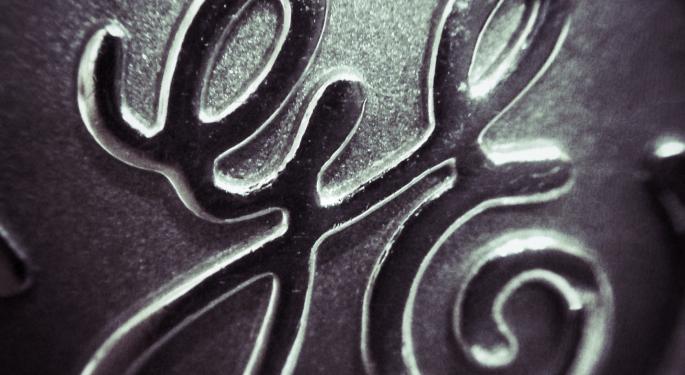 Jim Cramer had no issue with telling General Electric Company (NYSE: GE) new CEO John Flannery that he, along with the company's board of directors, had "been had." Cramer doubled down on his stance by adding the entire board of directors to his "wall of shame."
What You Need To Know
GE's ex-CEO Jeff Immelt told Cramer in February that "everything is fine" and could earn $1.60 per share in fiscal 2017. The former executive also said at the time that Wall Street analysts who issued Sell ratings were "just wrong."
"Turns out that the negative analysts that Immelt showed such disdain for were spot on and dead right," Cramer said during his daily "Mad Money" show Tuesday. "GE isn't going to earn $1.60, more like $1.05."
GE also made it clear it's having some "very serious cash concerns," which prompted the company to slash its dividend and look to sell profitable assets, Cramer said. Needless to say this is contrary to Immelt's assertions that the company was on track for a "really strong year."
Why It's Important
"He [Immelt] couldn't be wrong," Cramer added. "And when I asked Flannery about it, Flannery dismissed the need for any truth and reconciliation of the past years being unimportant."
Flannery's pledge to focus on the future is normal, but not an acceptable answer for Cramer. The executive may now need to clear up two items: was the old management team "misleading" investors or where they "misleading themselves." Either way, both are "awful" although in different ways.
What's Next?
GE's entire board of directors likely deserve to be placed on Cramer's "wall of shame" for agreeing to return $30 billion to investors last year with "money the company so desperately needs now," Cramer said. But for the time being they earn a pass as it's more important to understand what went wrong behind the scenes.
GE's stock was up about 1.8 percent Wednesday at $18.23.
Related Link:
Some Dividend ETFs Could Give GE The Boot
The Only High-Yield Dow Stock Making New Highs Is...
Image credit: Jeff Turner, Flickr
View Comments and Join the Discussion!
Posted-In: Jeff Immelt John Flannery Mad Money Jim CramerDividends Media Trading Ideas Best of Benzinga