Cannabis Industry Group Announces National Standards, Starts With Marijuana Product Packaging And Labeling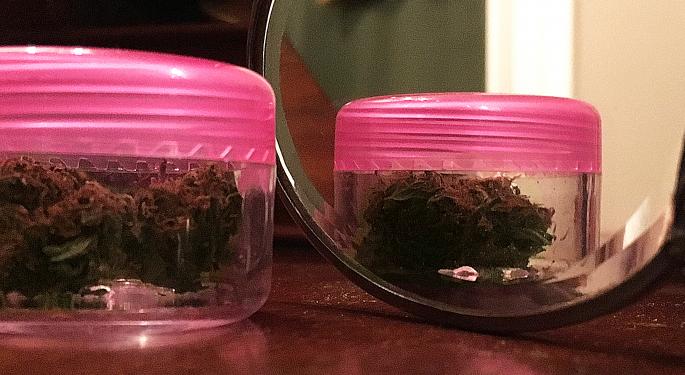 One of the consequences of cannabis remaining federally illegal is the lack of unified standards for operating businesses. Every state, municipality and jurisdiction compels marijuana businesses to fulfill certain requirements and, on occasion, these requisites collide or are in direct conflict with each other.
Some jurisdictions allow for certain pesticides at grow operations, while others ban them. Some require every cannabis product to come in a childproof package, while others don't. Some forbid any sort of cartoon character or anything attractive to minors on the labels, while others don't. No real, national standard exists for pot products.
Fortunately, the end of this era starts Wednesday, as the National Association of Cannabis Businesses, or NACB, the marijuana industry's self-regulatory organization, is releasing national standards, starting with the NACB Packaging and Labeling National Standard. The upcoming standards have been conceived to help the association's members protect consumers while proving the industry's ethics and responsibility to regulators, financial institutions and the public.
Related Link: Even Alabama Republicans Disagree With Attorney General Jeff Sessions' Views On Marijuana Legalization
For the next month, the NACB Standard will be available at www.NACB.com for the public to review and comment on the upcoming regulations. Once in effect, all NACB members will be obliged to abide by them.
"The NACB believes self-regulation is the most effective course of action for our members to control their own destiny in the face of regulators' growing need to intervene," said Andrew Kline, the group's president and a former federal prosecutor. "The creation and adoption of national, voluntary standards that are aligned with regulators' priorities takes input from government, NACB members, and subject matter experts into careful consideration. Through this process, the SRO identified product packaging and labeling as our first priority because it impacts so many issues related to health and safety."
The NACB's new guidelines will address:
Child-resistant packaging;
Packaging and labeling that is not appealing to minors;
Consistent labeling, explicitly mentioning where the products come from and who if anyone processed them;
Warning statements related to the health risks linked to the use of marijuana;
Recommendations for people to avoid driving and operating heavy machinery while under the effects of cannabis, cannabis-infused products and cannabis-derived products;
Ways to properly list ingredients in any product;
How to comply with the U.S. Food & Drug Administration's guidelines for the listing major food allergens and other related information; and
The types of health and medical claims that cannabis products can and should make.
Related Link: Wonder Women Of Weed: Yvonne DeLaRosa Green, The Latina Revolutionizing Conscious Commerce With Cannabis
How Public Companies Are Affected
How will these new standards affect publicly traded cannabis companies like MedReleaf Corp (OTC: MEDFF) or Canopy Growth Corp (OTC: TWMJF)?
"Until cannabis is legal nationally, it will continue to be a challenge for public companies to invest in the industry," Kline said. "That said, the intention of all our standards is, again, to demonstrate to regulators, the public and all others — including public companies, top tier banks, etc. — that our members operate at the highest standards of ethics and responsibility, and thus are solid companies with whom to partner."
As privately held companies adopt the standards, some of the larger companies operating in the U.S., such as Cronos Group Inc (OTC: PRMCF), Aurora Cannabis Inc (OTC: ACBFF) and Aphria Inc(OTC: APHQF), will likely have to abide by these rules as well in order to remain competitive.
Image credit: Javier Hasse.
View Comments and Join the Discussion!
Posted-In: Andrew Kline cannabis labeling cannabis news cannabis oilCannabis News Emerging Markets Markets Best of Benzinga