Insider Buys Of The Week: JPMorgan, Walgreens, And More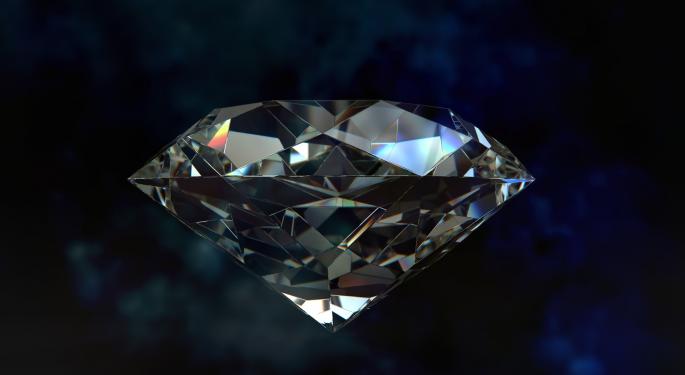 Insider buying can be an encouraging signal for potential investors.
Insiders at a big bank and two specialty retailers made notable purchases of shares last week.
A beneficial owner continued to increase its stake in a struggling telecom.
Conventional wisdom says that insiders and 10 percent owners really only buy shares of a company for one reason -- they believe the stock price will rise and they want to profit from it. So insider buying can be an encouraging signal for potential investors, particularly in an overpriced market or after disappointing news.
Here's a look at some notable insider purchases reported in the past week.
Walgreens
Walgreens Boots Alliance Inc (NASDAQ: WBA) CEO Stefano Pessina has scooped up more than 98,800 shares of this specialty retailer at a price of $76.07 apiece, for a total of more than $7.52 million. Pessina is shown to be the company's single largest shareholder, with a stake last seen at more than 143 million shares.
Note that Walgreens posted better-than-expected quarterly results earlier this month. Its share price traded as high as $76.51 last Friday, so the buy looks like it may have been well-timed. The stock is about 2 percent higher year-to-date.
Signet
Signet Jewelers Ltd. (NYSE: SIG) saw insider Oded Edelman purchase more than 90,000 shares of this specialty retailer maker at prices ranging from $55.31 to $55.71 apiece. That totaled about $5 million. Edelman was CEO of R2Net, which Signet acquired last year, and now he is listed as Signet's chief digital innovation advisor.
The buys came around the same time that RBC downgraded Signet following the report of disappointing holiday sales. The stock fell more than 4 percent last week to close Friday at $55.07, giving up its year-to-date gain.
See also: Ripple Founder Chris Larsen Talks About The Many Use Cases For Blockchain
JPMorgan
At JPMorgan Chase & Co. (NYSE: JPM), one director was in a buying mood while others were selling. That director bought less than 7,300 shares of this financial services giant. At a share price of $113.37, that totaled more than $825,000. Meanwhile, eight executives, including the chief financial officer, altogether parted with more than 177,600 shares recently.
Shares of this New York-based community and investment bank have risen since the recent solid quarterly results to a new 52-week high of $114.43. But they ended the week at $113.01 apiece, not far below the director's purchase price. Year-to-date, the stock is up almost as much as the Dow Jones Industrial Average.
Sprint
Sprint Corp (NYSE: S) saw beneficial owner Softbank add another 3 million shares of this second-tier telecom at $5.66 apiece, for a total of almost $17.15 million. Note that this was a continuation of the Softbank's share buying throughout December and January.
Sprint recently named a new chief financial officer, Michael Combes, the former CEO of Altice. The share price at Sprint was at $5.47, lower than Softbank's most recent insider purchase price, as well as more than 7 percent lower year-to-date.
Posted-In: Oded Edelman Softbank Stefano PessinaNews Insider Trades Trading Ideas Best of Benzinga
View Comments and Join the Discussion!