Western Union Rips Higher Amid Rumor Of XRP Adoption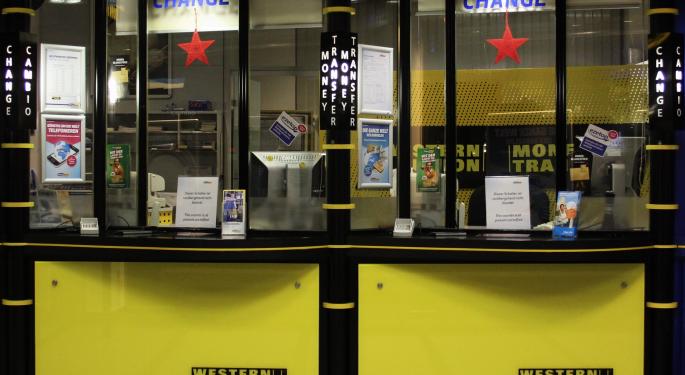 What Happened: The Western Union Company (NYSE: WU) shares spiked Friday afternoon as traders circulated a report that the company was in talks with Ripple to adopt its XRP cryptocurrency this year.
The pair were said to have been previous collaborators, with Western Union testing Ripple infrastructure for real-time settlements.
What's Important: Cryptocurrencies and blockchain stocks continue to explode, with XRP rallying 67 percent between Monday and Thursday. Companies cognizant of the trend have recently capitalized on it with often groundless announcements.
The play is therefore highly speculative, but demonstrates trader impulse to jump into potential blockchain opportunities.
What's Next: Ripple tweeted Thursday that three of the top five global money transfer companies intended to use XRP in 2018 payment flows. Other collaborators could be soon announced.
Western Union declined to comment on the speculation.
At time of publication, Western Union traded around $20 per share, up 2.8 percent on the day.
Related Links:
Crypto Comparisons: How Bitcoin, Litecoin, Ethereum, Ripple, Dash, And IOTA Moved In 2017
New Year Predictions: Bitcoin Drops, Ripple Rises, Retail Takeovers, And The Trillion-Dollar Market Cap
Image credit: Usien (Own work) [GFDL) or CC BY-SA 3.0], via Wikimedia Commons
View Comments and Join the Discussion!