Emboldened? Payday Lender CURO Group IPOs With Mulvaney Now In Charge Of CFPB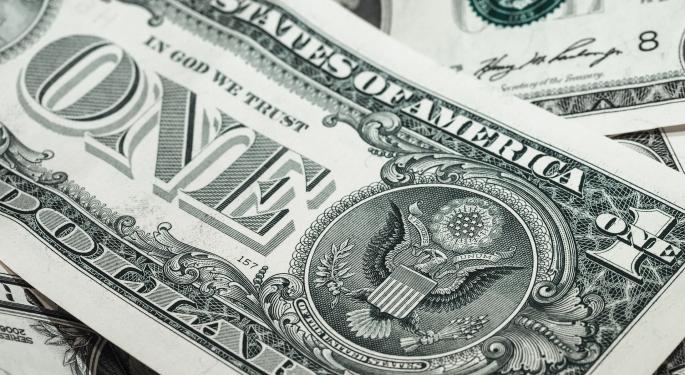 Curo Group Holdings Corp (NYSE: CURO) held its IPO on Thursday, testing the waters of the public markets less than a month after President Donald Trump chose Mick Mulvaney as the new head of the Consumer Financial Protection Bureau. The timing of Curo's IPO may have been carefully chosen considering Mulvaney's history of criticizing the breadth of the CFPB's oversight.
Curo Group issues high-interest loans known as "payday loans." The CFPB's previous head, Richard Cordray, had planned to crack down on predatory payday lenders. Curo Group charges interest rates of up to 25 percent to borrowers via its Speedy Cash locations in the U.S. and its WageDayAdvance locations in the U.K.
Saviors Or Predators?
Critics of payday lenders say these companies exploit customers who are unable to get credit from other sources due to their poor credit or lack of credit. The companies themselves argue that they are providing a lifeline for borrowers who might otherwise have nowhere to turn.
The main beef that consumer advocacy groups have with payday lenders like Curo is the extremely high interest rates they charge on their loans. In addition, some critics have called for tighter regulations requiring payday lenders to better assess whether or not customers can afford to repay loans.
A group of Republicans in Congress is planning on blocking a new set of regulations on payday lenders proposed by the CFBP, and experts believe Mulvaney is unlikely to pursue the matter further.
Price Action
Curo's NYSE debut was relatively uneventful on Thursday. The stock finished its first day at $14.20, 1.4 percent higher than its $14 IPO price.
Other payday lender stocks have traded mostly higher since Mulvaney's name was first floated as a replacement for Cordray in mid-November:
Related Links:
Analyst: Navient Stock Is Simply Too Cheap, Buy It
Risk Of Regulatory Hammer-Drop Diminishes, Is Navient A Buy Again?
View Comments and Join the Discussion!
Posted-In: CFPB Mick Mulvaney payday lendingNews Politics IPOs General Best of Benzinga