Consumer Reports Withholds Recommendation From Microsoft's Surface Book 2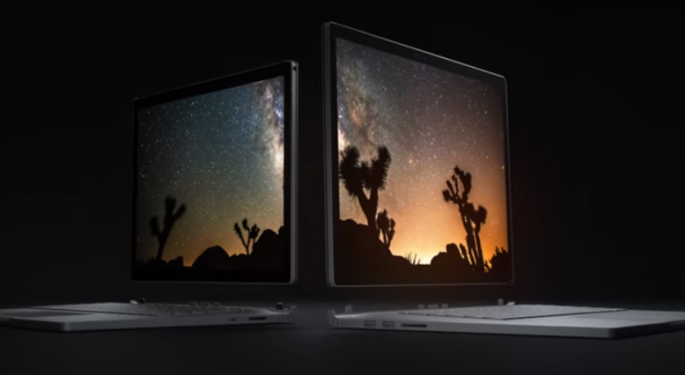 Microsoft Corporation (NASDAQ: MSFT) is back with a new model of its Surface Book after Consumer Reports rebuffed the original, but it still isn't winning approval.
"We will evaluate the performance of the Microsoft Surface Book 2 once we get it into our labs next month for testing, but we will not be able to recommend it," Consumer Reports spokesperson James McQueen told Benzinga. "Our decision to withhold our recommendation of all Microsoft laptops and tablets is still in effect."
The two-year-old prototype saw its endorsement retracted amid consumer complaints of longevity. Surveys revealed issues in 25 percent of devices. Consumer Reports cited "poor predicted liability" in issuing a blanket hold on Microsoft laptop and tablet recommendations.
Microsoft's second-edition laptop boasts a graphics performance upgrade, a detachable touchscreen, Intel Corporation (NASDAQ: INTC) core processors, NVIDIA Corporation (NASDAQ: NVDA) graphics cards and compatibility with the soon-to-be-released Windows Mixed Reality headsets.
Beginning Nov. 9, the 13-inch model will pre-sell at $1,499 and the 15-inch at $2,499.
The company hopes the ability to disconnect the screen as a standalone tablet will set the Surface Book 2 apart from Apple Inc. (NASDAQ: AAPL)'s less expensive MacBook Pro.
But early reviews don't look promising.
Taylor Cox contributed to this report.
Image credit: "Introducing the new Surface Book 2"
Posted-In: Consumer Reports James McQueen surface book 2News Exclusives Tech Best of Benzinga
View Comments and Join the Discussion!