Why One Of The Hottest Startups In Israel Is Spending More Than $1.5 Million A Month On Performance Marketing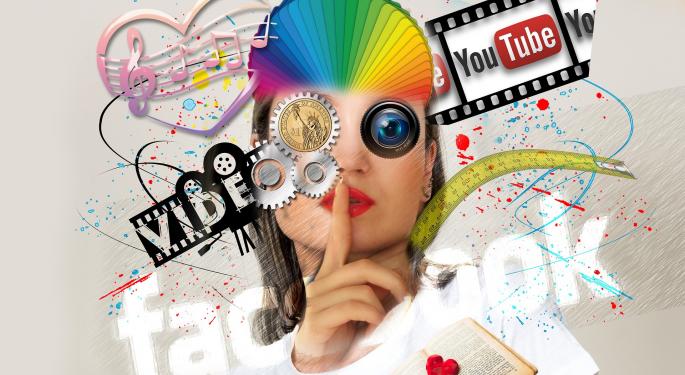 Wired Magazine recently published its 2017 list of Europe's 100 Hottest Startups. Unsurprisingly, Israeli companies were included in this roster. After all, Israel boasts more startups per capita than any other country, and Tel Aviv is considered to be the Silicon Valley of the East.
Among the honorees in the country's capital was dapulse, an online collaboration software company riding the wave of remote working tools led by Slack and Atlassian's Trello. But what makes this company special enough to be included on Wired's list? What about dapulse has attracted some of the most recognized brands in America like WeWork, Uber, adidas AG (ADR) (OTC: ADDYY) and Wix.Com Ltd (NASDAQ: WIX) as customers without a sales team?
"Although it's a project management tool, we like to call it as a collaboration and communication tool, because it isn't a traditional project management tool," the company's head of communications, Leah Walters, told Benzinga during a recent conversation.
Over 17,000 teams comprised of two to thousands of people are using dapulse around the world. While intuitive, the platform is adaptive and can be used for complex collaborative projects.
"All kinds of companies also use our tool to track their finances," Walters added. "In addition, many financial companies use it to facilitate their growth."
A Closer Look
Dapulse was founded in 2012 and made its public debut in 2014. Over the next two years, it grew revenues by 300 percent each year; management assures they remain on track for similar growth in 2017.
The company in April closed a $25 million Series B raise, and plans to use the proceeds to continue to expand its user base, which has been doubling in size every six months.
More From Benzinga: Mitch Albom Talks About Cadence13, 'The Netflix Of Podcasts,' And Return Of 'The Sports Reporters'
However, probably the most interesting aspect is its sales and ad strategy. Even though dapulse's product is inherently a business-to-business tool, the company has decided to market it as a business-to-consumer product.
"We target specifically the consumer, so rather than being an enterprise-wide solution right away, we chose to market the company as a tool for any manager, managing any type of team, anywhere in the world," Walters said.
In this line, placing ads on Facebook Inc (NASDAQ: FB), Instagram and Alphabet Inc (NASDAQ: GOOGL) (NASDAQ: GOOG)'s Google ads has proven very useful.
"We've been very successful in this strategy, because we target the consumer and the product spreads organically. We call it Land-And-Expand, because [the product] lands in a company and naturally expands," she said, pointing out that dapulse spends more than $600,000 in Facebook ads each month.
Once dapulse surpassed 10,000 paying teams — all users pay for the SaaS, they decided to add a sales component to the company. It is not a traditional sales team, though.
"We call this inside sales. Once we have a team from a large company, we reach out to them to facilitate their experience and help them organically share dapulse throughout the company," Walters went on.
Yet another notable aspect of dapulse is how data driven it is.
"Everything is data and algorithm-based. So, every dollar that comes in or out of the company is tracked, and that data is available to anyone who works in the company," Walters said. "Anyone who comes into our office can see numbers like monthly or yearly recurring revenue. This information is empowering, because employees can see the impact of their work."
Editor's note: The story originally said dapulse spent $1 million on Facebook ads. This was incorrect.
View Comments and Join the Discussion!
Posted-In: Adidas DapulseEmerging Markets Startups Exclusives Markets Tech Interview Best of Benzinga