The Latest Developments Between Apple And Qualcomm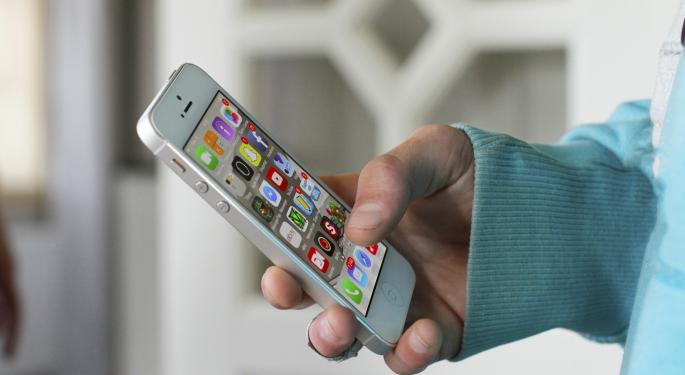 The ongoing dispute between Apple Inc. (NASDAQ: AAPL) and QUALCOMM, Inc. (NASDAQ: QCOM) took a step for the worse on Friday.
Qualcomm filed a patent suit in a Beijing, China intellectual property court in which it's claiming a patent infringement and seeks injunctive relief, Bloomberg reported. The filings were made on Sept. 29, 2017, but has not been made public until Friday.
Apple is using technologies that were invented by Qualcomm without paying for them, Christine Trimble, a Qualcomm spokeswoman told Bloomberg. The company believes power management technologies and a touch-screen technology that Apple uses in its iPhone are among a "few examples of the many Qualcomm technologies that Apple uses to improve its devices and increase its profits."
As a result, Qualcomm is hoping regulators ban the sale and manufacturer of iPhones in China. The company is also urging U.S. authorities to ban the import of certain versions of the iPhone because the company believes it infringes on its patents.
Apple shares dipped lower on heavy volume following the announcement, but were still in positive territory by 1:20 p.m. ET. Shares were trading at $156.86, up 0.55 percent on the day.
The ongoing saga between the two tech giants dates back to earlier this year when Apple initiated an antitrust suit against Qualcomm in which it argues that Qualcomm's licensing practices are unfair and being abused.
Qualcomm went on to counter with a patent suit in which it argues that Apple was active in encouraging South Korean and U.S. regulators to take action against the company based on false testimony, Bloomberg also noted.
Related Links:
Qualcomm Among Most Vulnerable Companies If War Breaks Out Between North And South Korea
Posted-In: Apple China Bloomberg Christine Trimble iPhoneNews Legal Tech Media Best of Benzinga
View Comments and Join the Discussion!