Roku On Wall Street: Did The Stock Fare Better Than Other Recent IPOs?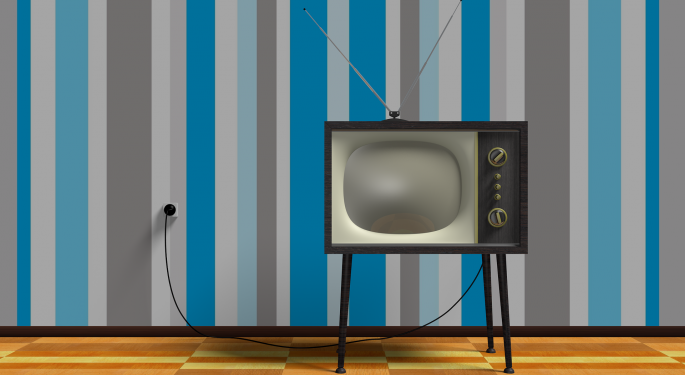 Joining the list of companies that have IPO-ed this year is the TV streaming company Roku Inc (NASDAQ: ROKU).
Roku's Grand Premiere
For the uninitiated, Roku offered 9 million shares of its Class A common stock in a public offering, while selling shareholders offered an additional 6.67 million shares. The company announced on Wednesday that it has priced its public offering at $14 per share, at the high end of the price range it quoted in its Form S-1 IPO document filed with the SEC. The shares began trading on the Nasdaq Global Select Market under the ticker symbol ROKU on Thursday. Opening at $15.78, up about 13 percent from its IPO price, Roku shares rallied sharply in the morning session. The stock touched a high of $23.06 in the mid-session, a gain of 65 percent from the listing price. After a small retreat, the stock consolidated until late afternoon trading.
ROKU Price Source: Y Charts
Buying interest perked up in the final 30 minutes of trading, helping the stock end at the highs of the day. With Roku closing at $23.50 for the day, the gain on debut is 68 percent. In the after-hours session, the stock is modestly lower.
Dog Days For Snap After Spectacular Debut
Snap Inc (NYSE: SNAP) shares are now a pale shadow of their old self, as they now trade around $14.50. Snap's Wall Street debut was on March 2 after offering 200 million shares priced at $17 apiece, which was above the marketed $14–$16 price range. The company raised $3.4 billion in aggregate. Snap shares opened at $24 on its debut and moved in a tight range of $23.50-$26.05 before ending at $24.48, a gain of 44 percent on debut. The stock slipped below its IPO price in early June and has been languishing below the level since then.
Blue Apron Hasn't Vetted Investor Appetite
Meal-kit delivery company Blue Apron Holdings Inc (NYSE: APRN) issued shares to the public in an IPO earlier this year, offering 30 million shares priced at $10 per share. The pricing was set at the lower end of the $10-$11 range it had estimated prior to the IPO, which in fact was trimmed down from the initial range of $15-$17. The stock debuted on the NYSE on June 29, opening at $10 and trading in a range of $10-$11 before settling at $10, flat with its offer price. The stock's showing subsequently has been disconcerting, as it lost about 44 percent of its value. The shares last traded at $5.59.
Yogaworks' Health Failing
Yogaworks Inc (NASDAQ: YOGA), which debuted Aug. 11, opened at $5.55 on its listing, slightly higher than the offer price of $5.50. Trading in a range of $4.16 to $5.85 on its debut, the stock closed at $4.85, down 12 percent from its IPO price. The stock has now been cut in half, ending at $2.83 onThursday.
Brace For More
Investors can brace for more newbies on the block, as Angry Birds maker Rovio is set for its debut on the Helsinki Stock Exchange on Friday. The maker of mobile games announced that it has priced its offering at 11.50 euros per share compared to the initial price range of 10.25 euros per share to 11.50 euros per share.
Related Links:
Snap IPO Lock-Up Period Said To Be 12 Months; Why So Long?
The Basics of IPOs: Some Things You Should Know Before Investing
Posted-In: Blue Apron Roku SNAP YogaworksNews IPOs Trading Ideas Best of Benzinga
View Comments and Join the Discussion!