Influence Your Subconscious Mind To Create Success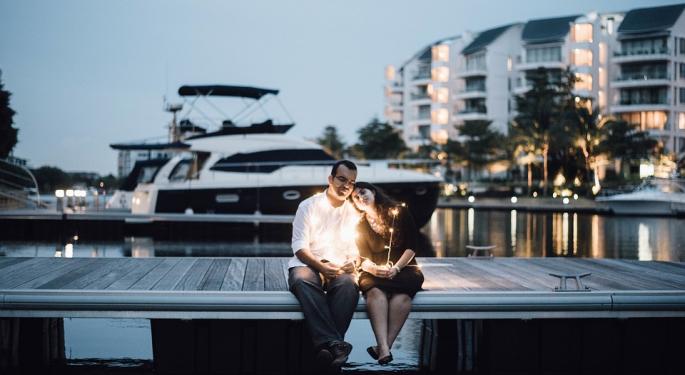 "Winners don't do different things, they do things differently." That's bestselling author Shiv Khera's mantra.
The subconscious mind is one of the most powerful tools and ultimately a key predictor of one's success. With some dedication, luckily, you can influence the subconscious mind to work in your favor.
"The subconscious mind is like the automobile; the conscious mind is like the driver. The power is in the automobile, but the control lies in the driver," Khera, author of the highly successful motivational book "You Can Win," told Benzinga.
Ninety percent of our behavior and actions are reflexive. To do anything well, your actions must become automatic.
It all starts with habits, which often begin unconsciously, forming ties that at first are weak threads until they becomes chains too strong to be broken.
By creating positive habits, we ultimately influence the subconscious mind and those positive actions eventually become reflexes.
"When you condition the subconscious mind, it works naturally for you," he said.
See Also: Is Your Dream House Bigger Than Your Budget?
How To Influence Your Subconscious Mind
The subconscious mind can either work in your favor or against you. It is an tool that you can influence positively with some conscious effort.
It comes down to what Khera calls mental conditioning, and it starts with overcoming negative habits and thoughts through auto-suggestion and visualization.
"Once we condition our subconscious mind, which our behavior is guided by, whatever we conscious press into our subconscious becomes our reflexes and ultimately our actions," he said.
Auto-suggestion is your self-programming. How you talk about yourself ultimately influences your subconscious mind.
"Auto-suggestions are liking writing a commercial about yourself, for yourself. They influence both your conscious and subconscious mind and they, in turn, influence attitude in behavior," said Khera.
Placing positive statements in your mind is the key, because every word creates a picture and any picture that you hold in your mind eventually becomes a reality, according to Khera. Many of the world's most successful athletes and entrepreneurs start with a vision — a visualization to enable them to manifest what success would look and feel like before they get to their biggest obstacles.
Auto-suggestions and visualizations go hand in hand, and how you talk about yourself influences the pictures that you create and ultimately your reality.
Khera suggests we delete a negative thought every day and add a positive thought every day.
In addition to your usual to-do list, he suggests adding a "not to do" list. The list should include actions or bad habits to avoid that get in the way of achieving goals and the list should grow by the day, he said.
By making a decision to consciously influence your subconsciousness, you can turn the mundane into your own gains, whether they are financial, interpersonal or career related.
"Infuse the visualization with as many positive feelings as you can. This will make your visualization far more effective and therefore successful," said Khera.
Related Link: This App Is Trying To Make Saving As Easy As Spending
Posted-In: Shiv Khera You Can WinPsychology Exclusives Personal Finance Interview General Best of Benzinga
View Comments and Join the Discussion!