4 M&A Deals Blocked By US Presidents For The Sake Of National Security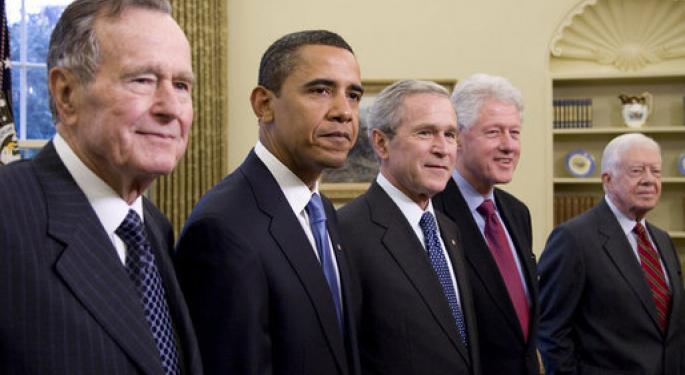 The Federal Trade and Communications Commissions are known buzzkills when it comes to blocking corporate mergers.
But sometimes, in the face of extreme consequences, the role falls on a higher power.
On recommendation from the Committee on Foreign Investment in the United States, the U.S. president has blocked acquisitions four times in the last three decades, each on the grounds of national security.
Such interference is a last resort, pursued only when the CFIUS deems the risks unresolvable by mitigation measures. Generally, companies abandon deals objected by CFIUS before the president gets involved.
Here are the rare instances ━ notably all involving China ━ culminating in dissolution by Executive Order:
With diplomatic relations strained by trade and North Korea, President Donald Trump blocked a Chinese-backed private equity firm's $1.3 billion purchase of Lattice Semiconductor Corp. (NASDAQ: LSCC) on Sept. 13. U.S. regulators objected to the sale after learning that the buyer, Chinese government-funded Canyon Bridge Capital Partners, was tied to the foreign national space program.
In another check on China's tech industry, President Barack Obama forbade Fujian Grand Chip Investment Fund LP's $723 million buyout of the American arm of Germany's Aixtron SE in December 2016. The German government had withdrawn its support of the deal months earlier.
Ralls Corp., an American firm owned by Chinese nationals, had already acquired wind farms when Obama ordered the divestiture of assets near a U.S. Navy base. The president justified his decision with "evidence" that Ralls Corp and its Sany Group partner "might take action that threatens to impair the national security of the United States."
In 1990, President George H.W. Bush ordered China National Aero-Technology Import and Export Corporation to divest its stake in the U.S. aerospace parts supplier, Mamco Manufacturing Company. The buyer was a government agency linked to the foreign military.
Related Link: Boeing Gets Going On Air Force One That Trump Said Was Too Expensive
_________
Image Credit: By White House photo by Joyce N. Boghosian [Public domain], via Wikimedia Commons
View Comments and Join the Discussion!
Posted-In: M&A News Education Futures Politics Global Markets General Best of Benzinga