Rocket Expert: North Korea's New Missiles Powered By Black Market, Soviet-Era Engines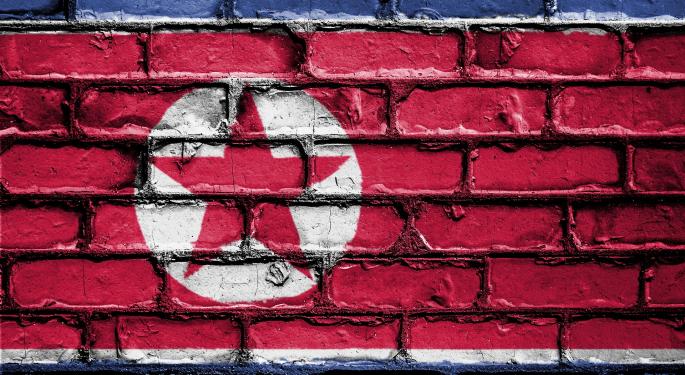 North Korea's quick strides in missile technology may be the result of powerful, Soviet-era rocket engines smuggled in from either Russia, the Ukraine or both, a new analysis by the International Institute for Strategic Studies suggests.
The study by Michael Elleman, senior fellow for missile defense, said North Korea's history of failed short- and medium-range missiles took a major leap forward into the deadly realm of intercontinental ballistic missiles (ICBMs) thought capable of reaching the United States.
"No other country has transitioned from a medium-range capability to an ICBM in such a short time," he wrote in the study released Monday.
China Thought To Be Main Supplier Of Korean Tech
Elleman said the available evidence shows that the engines are based on the Soviet RD-250 family of engines.
"An unknown number of these engines were probably acquired through illicit channels operating in Russia and/or Ukraine," he wrote. "North Korea's need for an alternative to the failing Musudan (rockets) and the recent appearance of the RD-250 engine along with other evidence, suggests the transfers occurred within the past two years."
The Ukraine government denied supplying missile engines to North Korea.
See Also: The U.S. Relationship With Guam, Explained
Evidence indicates North Korea ground tested one of the engines last September and again in March. On May 14, with Kim Jong-un overseeing test preparations, North Korea launched a new Hwasong-12, a new intermediate missile. It reached a peak altitude of about 1,600 miles.
Elleman said that missile was capable of reaching Guam.
North Korea Said It Would Show Off Missiles Near Guam
Last week, President Donald Trump taunted North Korea after word came out that it had developed a nuclear warhead small enough to fit its missiles. "They will be met with fire and fury like the world has never seen," Trump said.
Shortly afterward, North Korea warned it would fire missiles in the vicinity of the Pacific island of Guam, a U.S. territory.
Elleman said the success of the Hwasong-12, "gave North Korean engineers the confidence needed to pursue a more ambitious goal: the initial flight testing of a two-stage missile capable of reaching the continental United States."
On July 4, it tested the two-stage ICBM Hwasong-14 in May and had a second successful test on July 4.
Posted-In: Guam ICBMNews Futures Politics Global Markets General Best of Benzinga
View Comments and Join the Discussion!