The US Relationship With Guam, Explained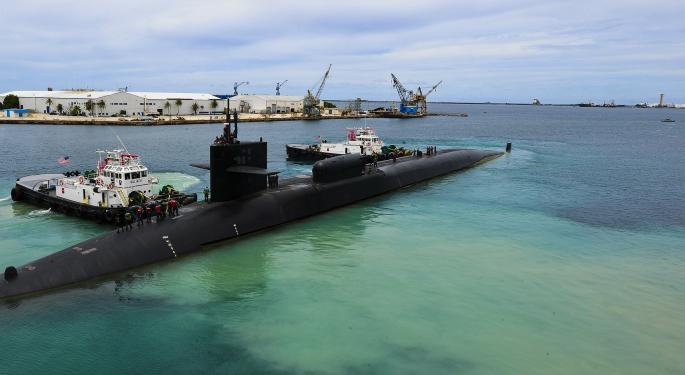 Guam, the United States territory that Japan invaded right after bombing Pearl Harbor, is almost as important to the U.S. historically as it is strategically.
Perhaps President Donald Trump wasn't aware of the devastation left by World War II when, after word came out that North Korea has made a nuclear warhead small enough to fit one of its intercontinental ballistic missiles, he threatened North Korea with unprecedented ruin.
"North Korea best not make any more threats to the United States. They will be met with fire and fury like the world has never seen," Trump said on Tuesday at his golf resort in Bedminster, New Jersey.
Shortly afterward, North Korea warned it would carry out pre-emptive military strikes against the U.S., singling out the Pacific island of Guam.
Why Guam?
Guam is the largest of the Mariana Islands and sits strategically between the Korean Peninsula and the South China Sea, where China has myriad territorial disputes. It's home to B-1, B-2 and B-52 strategic bombers, a naval base in the west and 4,290 active-duty U.S. military personnel.
Many of the 160,000 residents, who are U.S. citizens, would rather the heavy troop presence leave what's referred to as "America's permanent aircraft carrier." There are plans to double the number of U.S. troops, whose installations take up 28 percent of the island.
The U.S. captured Guam during the Spanish-American war in 1898, establishing a U.S. Navy base the following year and eventually adding U.S. Marine units. Agreements with Japan, however, limited the U.S. military buildup.
You will find more statistics at Statista
War, And Two Notable Survivors
Guam, invaded on Dec. 8, 1941, was among the several targets the Japanese intended to take in the opening days and weeks of World War II. The badly-outmanned Marines surrendered, but six escaped. Five were captured and beheaded, but U.S. Navy radioman George Ray Tweed managed to survive.
Tweed hid in the thick jungles with the help of native Chamorros, some of whom were tortured or beheaded for refusing to disclose his whereabouts.
Tweed managed to survive until the island was liberated by the Americans in a bloody battle in 1944. Some Japanese soldiers hid on the island rather than surrender and one, Army Sergeant Shoichi Yokoi, was discovered hiding in the reeds by shrimp fishermen 28 years later.
The island, despite its tense locale, has managed to avoid war since then, and the locals no doubt hope it stays that way.
Posted-In: News Education Futures Politics Psychology Travel Global Markets Best of Benzinga
View Comments and Join the Discussion!