Everything Old Is New Again: Century-Old Cummins Spent Decade Laying In The Weeds Before Dropping Truck Bomb On Tesla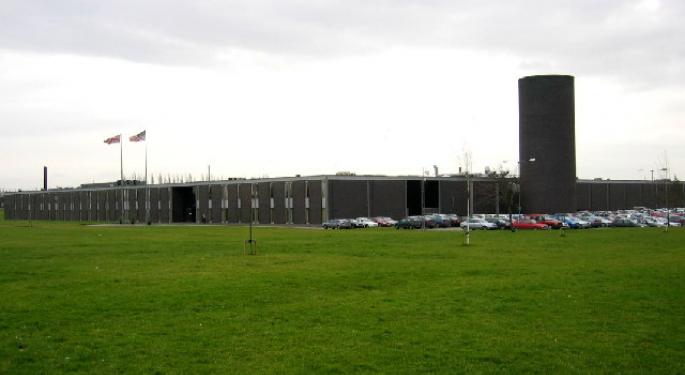 In a win for the ages, someone from old school industry got the upper hand on that outspoken upstart Elon Musk.
Few saw this coming, even though it has been a decade in the making: Cummins Inc. (NYSE: CMI), which has spent 98 years making engines for everything from Mack semis to Dodge Rams, has thrown down a gauntlet on the future of electric trucks.
At a press conference, the timing of which seemed meant to mess with the mind of America's most famous futurist, Cummins unveiled a new heavy truck with an electric motor.
It beats by mere weeks the much-anticipated reveal about the electric truck CEO Musk's Tesla Inc (NASDAQ: TSLA) plans to build.
The Cummins engine, in a truck built by Roush Industries Inc., is scheduled to go into production in 2020. It has a claimed range of 100 miles and charges in an hour. The surprisingly sporty, streamlined truck is set up to take solar panels on the trailer roof. In-dash cameras replace rear-view mirrors.
From Steam To Petrol And Beyond
Cummins was founded by a man who might well have been the Elon Musk of his time. Clessie Lyle Cummins was a born gearhead growing up in Columbus, Indiana.
The company history says he built his first steam engine when he was 11 and later worked in the pit crew of the car that won the first Indianapolis 500 in 1911.
He founded the engine company that exists today in 1919 and embraced the technology developed by Rudolf Diesel. Three years later, he offered the industry's first 100,000-mile warranty.
Now, the company has annual revenues around $20 billion and still operates out of Columbus. Share prices were up 5.8 percent, at $159.55, since the company unveiled its electric truck on Tuesday. It's among the global leaders in diesel and natural gas engines.
Earth To Elon
The automotive press seemed to embrace a sense of Schadenfreude when Cummins showed off the Urban Hauler Tractor. If it was timed to steal some of the permanent thunder that follows Musk like a puppy, it sure worked.
A sampling of headlines:
USA Today: "Tesla Gets Electric Truck Competition From Engine Maker Cummins"
Forbes: "Cummins Beats Tesla To The Punch, Unveiling Heavy Duty Electric Truck."
Motor Trend: "Cummins Brings Out Electric Semi Truck Ahead Of Tesla."
Jalopnik: Cummins Beats Tesla To The Punch And Introduces An All-Electric Heavy-Duty Truck"
We get it, oldtimer. He was beaten to the punch.
"This is what we do," CEO Thomas Linebarger told Forbes. "We feel we do better when technologies are shifting."
Related Link: Three Things To Know About Tesla This Week
_______
Image Credit: Alan Fearon [CC BY-SA 2.0 (http://creativecommons.org/licenses/by-sa/2.0)], via Wikimedia Commons
View Comments and Join the Discussion!
Posted-In: cummins electic trucksNews Travel Events Tech Trading Ideas General Best of Benzinga