Highlights From Third Point's Q2 Investor Letter: Baxter, Alibaba and BlackRock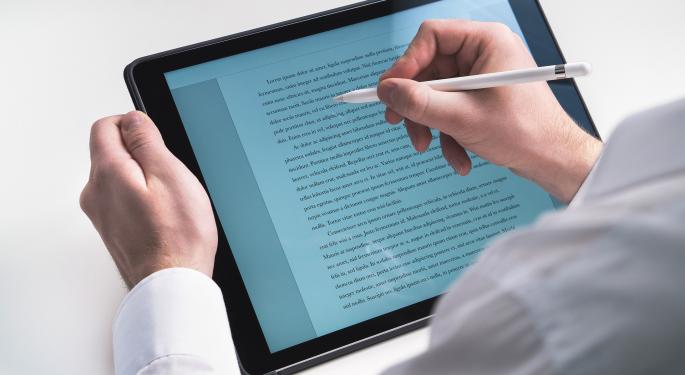 Dan Loeb's Third Point released its quarterly letter to its investors on Wednesday. The fund earned 4.6 percent in the second quarter, bringing total returns for the year to 10.7 percent as of June 30.
For comparison, the S&P 500 was up about 8.2 percent for the year as of June 30.
During Q2, Third Point "reduced investments in bank financials, excited reflationary macro trades, and reoriented the portfolio towards investments in companies that benefit from low inflation.
Much of the letter focused on macroeconomic trends and moves by central banks around the world. Third Point believes that the banks will continue to be key drivers of action and will be watching carefully for more hawkish trends across markets.
Here are highlights from the three stocks Third Point discussed in the letter: Baxter International Inc (NYSE: BAX), Alibaba Group Holding Ltd (NYSE: BABA) and BlackRock, Inc. (NYSE: BLK).
Baxter International
Third Point first invested in Baxter in 2015 with a 9.9 percent stake worth over $1.5 billion.
Shares of the company have climbed 36.5 percent this year, with the fund largely attributing its success to the leadership of José Almeida, who began as CEO on January 1, 2016.
Prior to Almeida taking the reigns, Baxter has guided for operating margins to be 10 percent in 2016 and 14 percent by 2020.
Under Almeida, operating margins hit 13.6 percent in 2016 and guidance has since been raised to 20 percent in 2020.
Alibaba
"We believe that Alibaba is among the best business models in the global internet sector, and is the clear winner in the consolidated Chinese ecommerce market," the letter said.
Third Point believes the company is at a positive inflection point thanks to recent developments in its advertising platform, Alibaba's main source of revenue, including the launch of personalized ads and new ad technology for brand advertisers.
Alibaba also has a strong buildup of latent revenue potential from advertising. The company's ad load, the number of ads per page, has been stagnant for years and is less than half of Google/Alphabet Inc (NASDAQ: GOOG) (NASDAQ: GOOGL)'s and Baidu Inc (ADR) (NASDAQ: BIDU)'s.
Alibaba shares are up 76.6 percent this year.
BlackRock
BlackRock, the world's largest asset manager, saw those assets grow 17 percent year-over-year in Q2.
Third Point likes how BlackRock is "becoming a network or index-like business, with earnings power driven by ETFs and data & analytics services."
Third Point highlighted that iShares had greater inflows in the first half of the year than the next 10 of its competitors combined, adding that topline growth is expected to be in the mid-teens over the next three years.
"We think BlackRock is a misunderstood franchise that is just beginning to inflect," said the letter.
BlackRock shares are up 14 percent this year, with most of those gains coming in the past three months.
Keep up with the latest financial news in real-time with Benzinga Pro.
Related Links:
Yellen, Cohn In The Running For Next Fed Chair
Posted-In: Dan Loeb Third Point LLCNews Hedge Funds General Best of Benzinga
View Comments and Join the Discussion!