Big 5 German Automakers Implicated In Price-Fixing Scandal; VW Exec Plans To Cop Plea In Emissions Probe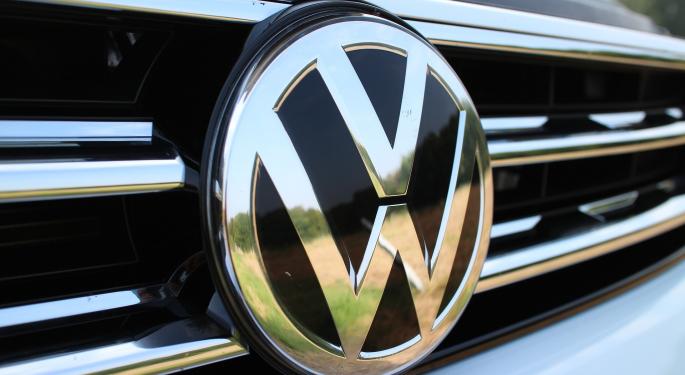 The European Union and German antitrust regulators are investigating whether the five major German automakers colluded to fix the price of diesel emissions treatment systems, according to published reports.
The claims against Volkswagen, Daimler, Audi, BMW and Porsche were first reported Friday in the German newsmagazine Der Spiegel.
The BBC said under EU cartel rules, the car companies could face fines up to 10 percent of global revenues.
Daimler Chief Executive Dieter Zetsche declined to comment on the allegations while speaking to reporters during the announcement of second-quarter earnings. He noted that the European Commission had not begun formal proceedings against his company.
"We are well advised not to take part in speculation," he said, adding, "The automotive industry is currently making headlines, and not good ones."
Executive Held In Detroit To Plead Guilty
The German car industry is still reeling from the diesel car emission-rigging scandal of 2015, when Volkswagen was found to have cheated official tests by using special software to produce artificially low pollution levels.
In a related development, a spokesman for U.S. District Court in Detroit said Tuesday that Oliver Schmidt, who was chief of Volkswagen's environmental and engineering center in Michigan, plans to plead guilty on Aug. 4 under a deal with prosecutors.
Schmidt has been held since January. He is one of eight current and former executives charged in the U.S. emissions probe.
VW admitted about 11 million cars worldwide were fitted with the device. Last year, a U.S. court ordered VW to pay $14.7 billion.
Schmidt was charged with 11 felony counts and federal prosecutors said he could face a maximum of up to 169 years in prison. The terms of Schmidt's plea agreement were not disclosed.
Related Link:
How Does General Motors' Emissions Scandal Compare To Volkswagen's?
View Comments and Join the Discussion!
Posted-In: Audi BMW daimler dieter zetscheNews Legal Global Media Best of Benzinga