The Feds Hop In The Driver's Seat Of Autonomous Vehicle Regulation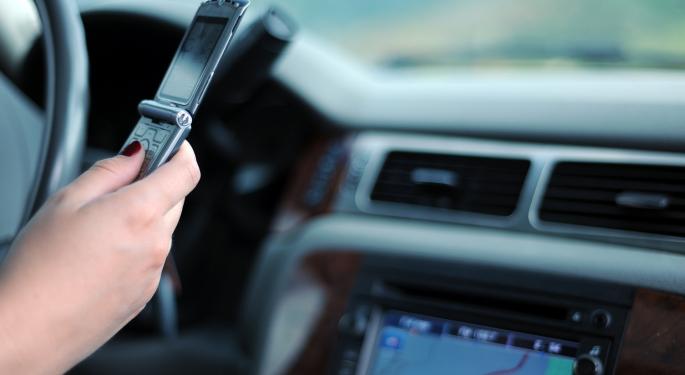 As technology continues to advance into uncharted territory, it's extremely important that legislators in Washington keep laws updated as well.
Shareholders of Tesla Inc (NASDAQ: TSLA), Apple Inc. (NASDAQ: AAPL) and Alphabet Inc (NASDAQ: GOOG) (NASDAQ: GOOGL) are hoping that each company's autonomous vehicle projects will change the world of transportation forever. However, with more than 40,000 traffic deaths in the U.S. alone in 2016, a fresh set of laws regulating driverless automobile technology is a critical part of the next era of the auto industry.
Twenty-two states already have some form of law or regulation in place directly related to driverless vehicles. On Wednesday, the federal government took an important step in tackling the issue as well.
The House Energy & Commerce Committee on Wednesday approved a proposal granting autonomous vehicle regulation authority to the National Highway Traffic Safety Administration.
The bill leaves individual states in charge of vehicle registration, insurance and licensing but would make the federal government the only entity responsible for safety standards.
Related Link: Every Time Elon Musk Has Warned Investors About Tesla's High Share Price
The bill exempts up to 100,000 autonomous vehicles from current auto safety standards to allow automakers to continue testing the technology. It also bans states from imposing their own regulations restricting driverless vehicles.
The measure requires automakers to submit safety reports to regulators that demonstrate their technology functions "as intended" and contains "fail safe features" to ensure safety.
Public advocacy group Consumers Union says the bill doesn't go far enough to "ensure that automakers demonstrate automated vehicles' safety and don't put consumers at greater risk in a crash."
In the next several months, U.S. Transportation Secretary Elaine Chao is expected to update a set of voluntary safety guidelines for autonomous vehicle development first implemented during the Obama administration.
Posted-In: autonomous vehicles driverless carsNews Politics Legal Tech General Best of Benzinga
View Comments and Join the Discussion!