Supreme Court Will Rule On Muslim Ban In October, Allows Parts Of It To Go Into Effect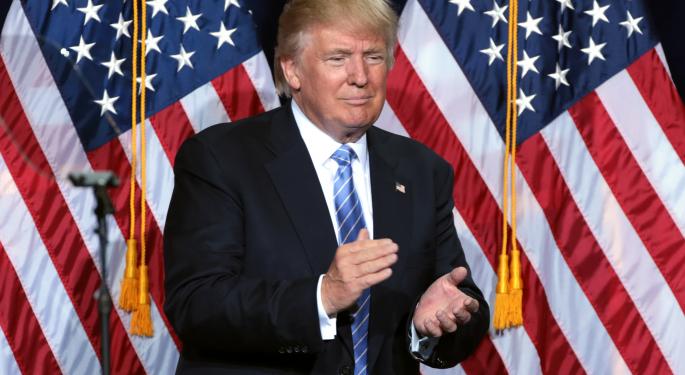 The U.S. Supreme Court has agreed to rule on the controversial travel ban imposed on mostly Muslim countries by President Donald Trump.
The high court, in a 16-page opinion issued on the last day before breaking for a summer recess, said it will take up the issue in October.
The executive order had put a halt to all travelers from six Muslim-majority countries — Syria, Libya, Iran, Somalia, Sudan and Yemen — entering the U.S. for 90 days.
The Supreme Court decision sets aside that part of Trump's executive order.
The ban applies to new visa applicants and will be allowed to go into effect for people with no direct ties to the United States. The court said that the ban's stay — issued by lower courts in response to groups who said the ban was discrimination — will remain in effect and apply to family members of people already in the United States and perhaps some students attending U.S. schools.
The ban was controversial in many ways. Trump was accused of fanning anti-Muslim hatred on the campaign trail, and his first executive order was rejected by federal courts, prompting the administration to come up with a slightly watered-down version that opponents said was still discriminatory.
The court said the ban can't be applied to people who have a "credible claim" to having a U.S. visa.
Some critics pointed out that Trump's anti-Muslim ban failed to include the two countries from where the Sept. 11, 2001, terror attacks were from: oil partner Saudi Arabia and Egypt.
_____
Image Credit: By Gage Skidmore from Peoria, AZ, United States of America - Donald Trump, CC BY-SA 2.0, via Wikimedia Commons
*Embed courtesy of NPR
Posted-In: News Futures Politics Travel Legal Global Markets General Best of Benzinga
View Comments and Join the Discussion!