Saving The Uber Kalanick Built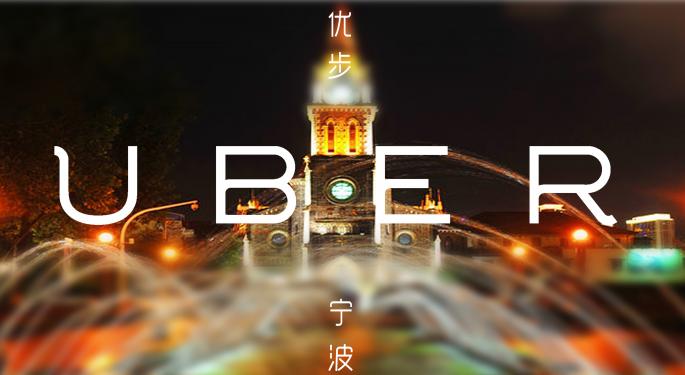 Travis Kalanick's resignation as Uber's CEO represents a huge opportunity to reshape the company's culture and tarnished reputation.
It was Kalanick's aggressive nature and talent that catapulted Uber's disruptive vision into the future of ride-hailing. It was this combination that led to the company's rapid success, but it also led to the company's downfall.
Uber, an entity with so much promise, was challenged with a fatal flaw — the culture that Kalanick built.
The very same culture that enabled Uber to become the iconic startup of this generation was the same culture that brought it to its current crisis.
With other fall from grace and redemption stories parading Silicon Valley, could Kalanick's be just the latest example of a Silicon Valley tragic hero?
The trope is familiar, perhaps most well known in Apple Inc. (NASDAQ: AAPL)'s Steve Jobs. Jobs was ousted from the company he founded, but later made an epic comeback, shouldering the iConic brand to its current status of tech behemoth.
Now is the crux of Uber's story.
With the fate of Uber up in the air, filling Kalanick's role requires the company to really do something unexpected to reassure stakeholders that the company is committed to changing the toxic misogynistic culture it has cultivated over the years.
What Can Uber Do To Regain Its Image?
"For a company that has a reputational deficit, doing something completely unexpected would be a reasonable strategy," Nir Kossovsky, corporate reputation expert and CEO of Steel City Re, told Benzinga.
To regain its reputation, Uber's hero must acknowledge the grievances of its culture and address them operationally. Those changes must be implemented in a way that stakeholders can see; they must know without a doubt that the company is moving in a different direction.
"The leader that steps in is going to have to be somebody that nobody expected, that has unimpeachable reputation for ethics, a highly ethical individual, that is a stalwart of ethical behavior, the corporate version of Mother Teresa, but also recognizes as being a powerful business leader," said Kossovsky.
Sound Like Someone We Know?
With Uber facing a reputation deficit, naming a truly unexpected leader with excellent credentials is an essential strategy to restore the firm's identity.
Although it appears far-fetched, rumors are swirling that former President Barack Obama would be a good candidate as the next Uber CEO.
"The idea of something as unexpected as asking the former President of the United States is consistent with the strategy of rectifying their reputational deficit," added Kossovsky.
Kossovsky said companies generally bounce back, but it is more difficult for the person to make a comeback.
"In the corporate world, it is a very small world of leaders that are deemed to be suitable for the highest echelon of leadership. If you have stumble and damaged yourself, it is very tough to bounce back," he said.
So, while Kalanick may be out, Uber isn't necessarily done.
1,000 Employees Petition To Bring Kalanick Back
The story is far from over, Kossovsky said.
"Just as the board took action to restore its reputation by firing the CEO, the board should have developed a plan to manage the expectations of stakeholders who would be disappointed by the firing of Kalanick," Kossovsky said on news that 1,000 Uber employees have signed a petition for the re-installment of Kalanick.
Kossovsky argued that boards can't just rip the founder from the company. Just as with Apple, and Twitter Inc (NYSE: TWTR) more recently, it has proven to be a very bad decision.
Accompanying the circulated petition between employees was the following: "TK [Kalanick], no matter his flaws (everyone has them) was one of the best leaders I have ever seen. ... He worked day and night in creating this company to what it is today."
"Uber is TK," the letter went on, "and TK is Uber."
A different version of these same sentiments in the form of a letter to Ubers board reads: "Yes, Travis [Kalanick] is flawed, as we all are. ... But his passion, vision, and dedication to Uber are simply unmatched. We would not be here today without him, and believe he can evolve into the leader we need. He is critical to our future success."
However, while Kalanick has quite the reputation of his own to overcome, Jobs proved that public perception is not a death sentence. With the devotion of his employees, could the man who made Uber make his own comeback? In Silicon Valley, anything is possible.
Related Links:
Could Barack Obama Be The New Uber CEO?
Brash CEO Travis Kalanick Out At Uber
_________
Image Credit: By Yinxinybyq - Own work, CC BY-SA 4.0, via Wikimedia Commons
Posted-In: Apple Nir Kossovsky Steel City Re Steve Jobs Travis Kalanick UberExclusives Interview Best of Benzinga
View Comments and Join the Discussion!