Reality Winner: The Woman Who Leaked Secrets Of Russian Election Tampering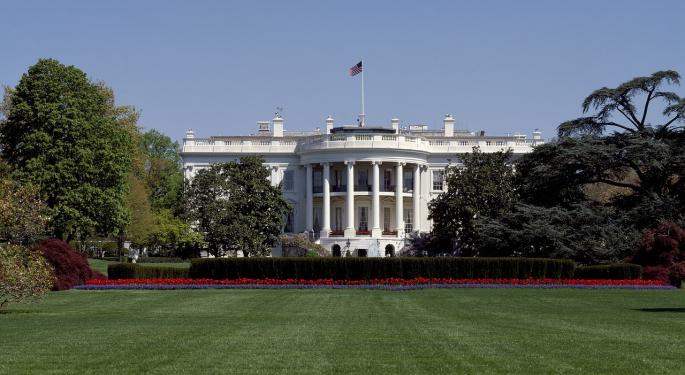 Reality Winner - the 25-year-old defense contractor with the amazing name who got busted for spilling National Security Agency secrets to a news outlet - is an overnight sensation.
In a sign that truth can be much stranger than fiction, the info she allegedly leaked to an online newsletter called The Intercept was about Russian cyberattacks during the 2016 election campaign. Kremlin collusion with President Donald Trump's presidential bid is at the heart of sweeping federal investigations.
If she becomes the poster child for Trump's effort to combat leaks in his own reality show of an administration, only a few more news cycles will tell. Her name and photos from her Facebook Inc (NASDAQ: FB) account have gone viral.
Somebody even has already set up a GoFundMe.com fundraiser for her defense.
"You are what you love, not who loves you," was the last thing the physical fitness buff posted on her Facebook page on June 2, one day before she was arrested at her Augusta, Georgia, home by FBI agents, and admitted poaching the intelligence documents.
Related Link: Mueller Rep As Rigorous, Relentless Investigator Met With Bipartisan Approval
How Damaging Was The Leak?
According to the U.S. Justice Department release trumpeting the arrest, Reality Leigh Winner is an employee at Pluribus International Corporation, which provides analytical and engineering information to the defense, security and intelligence communities. Shortly after The Interceptor published the leaked information, the FBI arrested Winner and charged her in federal court.
"Releasing classified material without authorization threatens our nation's security and undermines public faith in government," Deputy Attorney General Rod J. Rosenstein said in a statement. "People who are trusted with classified information and pledge to protect it must be held accountable when they violate that obligation."
Prosecutors said Winner admitted printing out an NSA document detailing how Russia had hacked a voting equipment vendor in Florida and was trying to breach local election systems up until days before the November vote.
The Intercept also said Russian military intelligence carried out a cyberattack on at least one U.S. voting software supplier and sent so-called phishing emails to more than a hundred local election officials days before the balloting.
The NSA report said the phishing attempt was carried by the same intelligence agency, the GRU, sanctioned by the Obama administration for 2016 hacking.
Family Is Stunned
Winner's family in Texas was rushing to Georgia to be with the young woman, her mother told The Guardian.
"She said that she had been arrested by the FBI and that she couldn't really talk about it," her mother, Billie Winner-Davis, told the Guardian in a telephone interview. "I am still in shock."
"I never thought this would be something she would do," Winner-Davis said. "I mean, she has expressed to me that she is not a fan of Trump – but she's not someone who would go and riot or picket."
She said her daughter was a former U.S. Air Force linguist who taught herself to speak Pashto, Dari and Farsi.
Her Facebook page contains a photo with the slogan: "I don't want to protect the environment. I want to live in a world where the environment doesn't need protecting."
How Winner was caught was subject of much debate, with some suggesting that a nearly invisible marking on the documents was traced to Winner.
Posted-In: 2016 presidential election Donald TrumpNews Futures Politics Top Stories Markets General Best of Benzinga
View Comments and Join the Discussion!