The Market's Muted Reaction To The Manchester Terrorist Attack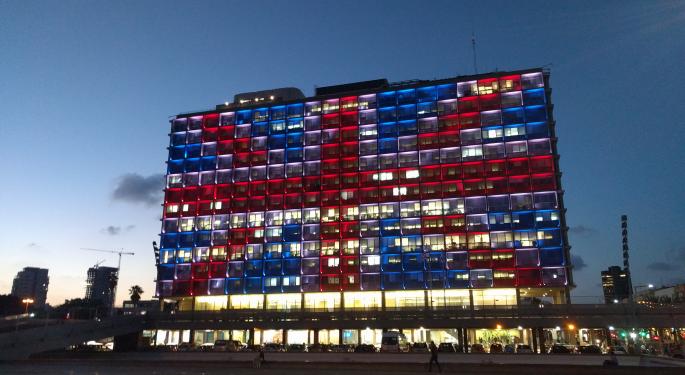 When explosions rocked the Manchester concert hall hosting Ariana Grande Monday night, fight or flight instincts kicked in. Bystanders screamed, ran, panicked. The global community cried out in fear and empathy. Reactions made sense.
But there was no logic to the response on Wall Street, which carried on business as usual.
S&P 500 Futures dipped at the 6 p.m. open but hovered above Monday's intraday low ($2,385) at $2,386.75. They rose steadily until European open and then surpassed Monday's high ($2,394) at 4:30 a.m.
"If you were to say, logically speaking, that there was going to be a bombing in a theater in the U.K. and 22 people were going to die, you would logically think that the market is going to fall," Dennis Dick, Bright Trading proprietary trader and co-host of Benzinga's PreMarket Prep radio show, said Tuesday. "I mean, how is that good news? How is the market better today for having lost 22 people in a suicide bombing?"
The index closed Tuesday at $2,398.42.
An Age Beyond Precedent
But the markets haven't always been immune to tragedy. Earlier in the decade, "when the market still had logic," the Dow would have fallen maybe 300 or 400 points on a comparable attack, Dick said. Traders have just grown inured.
"Through the years of a decent number of these attacks, the shock value has worn off," Gary Kaltbaum of Kaltbaum Capital Management wrote in a Tuesday note. "Markets do not sit around thinking an attack is about to happen, but markets now know there is a chance of one happening. The more they happen, the less the shock value."
The market's abated reactivity has nonetheless shocked Dick.
"I can't understand the rationality of the market to buy over here on this," he said. "It makes no sense. If events like this don't bring the market down, what's going to bring the market down?"
Kaltbaum attributed the impassivity to recent bullishness and suggested that a weaker or more bearish market may be more susceptible to global events.
The Unpredictable Market
The financial sector's apathy is also telling of contemporary market psychology.
"An event like this really shows you how little fear is in this market," Dick said. "I knew we were in a no-fear market, but this is to a whole another level, when you can have major terrorist attacks happening at concert halls and the market just shrugs it off like it doesn't matter."
Investors, he said, have continuously made money buying on S&P pullbacks and have thus lost any caution on the model. They no longer believe they can lose money, and a resulting fear of missing out, or FOMO, drives an unshakably bullish market to buy on terrorism.
"People are just underinvested, and every time we pull back a little bit, they are scrambling to get back in stocks, at least in the S&P," Dick said.
"Maybe it's just everybody buys the dip no matter what."
He noted that individual stocks may fall, but the pulled money merely rotates to other stocks and ultimately bolsters the greater market.
Undue Optimism
Another possible justification for post-tragedy index boosts is that the human beings who previously brought logic to the market are less involved in the trading process. Trading is increasingly driven by algorithms and computers reacting to data rather than by empathetic people.
The approach has led Dick to question: "Are we totally disconnected? Do macro events, do fundamentals not even matter anymore?"
Related Links:
'Trump Troubles' Could Reinforce S&P 500's Underperformance For Some Time
'1984' Isn't Coming True In Real Life, Right?
How To Listen And Watch
PreMarket Prep is a daily trading ideas show with a focus on pre-market volatility and technical setups. You can listen live and chat with our hosts, guests and listeners every morning from 8–9 a.m. ET here or on YouTube Live. You can listen to the podcast on iTunes, Soundcloud and Stitcher.
________
Image Credit: "Tel Aviv City Hall illuminated with the colors of the Union Jack in solidarity with the UK following the Manchester Arena attack" By Oren Rozen - Own work, CC BY-SA 4.0, via Wikimedia Commons
View Comments and Join the Discussion!
Posted-In: News Education Emerging Markets Futures Politics Topics Events Global Best of Benzinga