Federal Court Blocks FAA Rule Requiring Hobbyists To Register Drones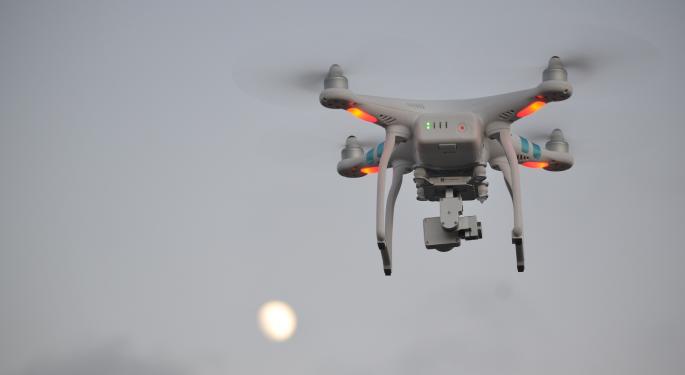 Hobbyists had a message for the Federal Aviation Administration: Leave my drone alone.
The U.S. Circuit Court of Appeals in Washington, D.C., agreed, ruling on Friday that the FAA's drone registration rule violates the agency's own guidelines under the FAA Modernization and Reform Act, which was passed by Congress in 2012.
The court gave the FAA seven days to consider options.
The court's decision was applauded by the Academy of Model Aeronautics, an association of hobbyists.
Flying Toy Fans To Feds: Buzz Off
"We have long held that federal registration of unmanned aircraft systems (UAS) makes sense at an appropriate threshold of weight, capability and other safety-related characteristics," Rich Hanson, president of the group, said in a statement. "However, federal registration shouldn't apply at such a low threshold that it includes toys."
Since 2015, the FAA required drone hobbyists to register any flying robots between 0.55 pounds and 55 pounds as "small, unmanned aircraft systems" for a $5 registration fee.
The rule was challenged in federal court by hobbyist John Taylor of Maryland, who argued that the FAA didn't have the right to require registration for model aircraft.
"As of today, no American has been seriously injured by hobby drones," John Taylor said in an interview with MarketWatch. "They may get cuts or bruises, but look at ATVs and watercraft, where dozens are killed every year. It's all a reaction to new technology. People are afraid of drones because they're something new."
The FAA's registration process was aimed at tracking and perhaps regulating the increasingly drone-cluttered airways.
Drones used for commercial purposes still must be registered.
FAA Options
The FAA can abide by court's decision or ask it to reconsider. It can also appeal the decision to the U.S. Supreme Court, or ask Congress to give the agency regulatory control.
"We are carefully reviewing the US Court of Appeals decision as it relates to drone registrations," the FAA said in a statement. "The FAA put registration and operational regulations in place to ensure that drones are operated in a way that is safe and does not pose security and privacy threats. We are in the process of considering our options and response to the decision."
Related Link:
View Comments and Join the Discussion!
Posted-In: Academy of Modl Aeronautics dronesNews Travel Legal Tech Media General Best of Benzinga