How This REIT Plans To Thrive While Rates Remain Uncertain, Retail Locations Shutter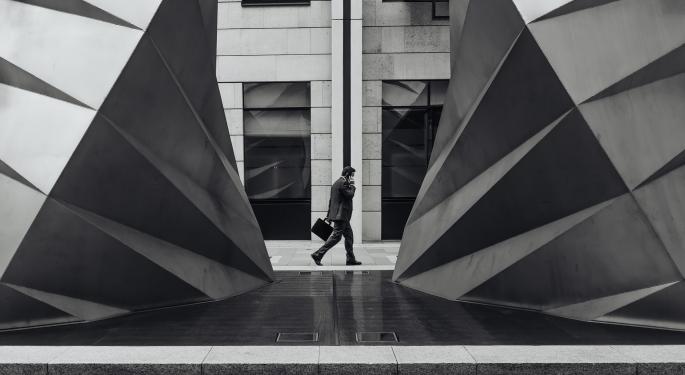 Over the last several years, Joey Agree has taken Agree Realty Corporation (NYSE: ADC) from a $300 million microcap to a $1.5 billion diversified real estate company. But challenges lie ahead for the president and CEO, particularly in the form of unpredictable and uncontrollable interest rates.
While relatively unaffected by short-term interest rates, Real Estate Investment Trusts (REITs) are vulnerable to long-term rates such as the 10-year Treasury, which Agree said aren't necessarily correlated with Federal Reserve rate hikes.
"That said, if the 10-year does go up in any significant or material, unexpected way, that would be the biggest threat to our business, because the correlation between cap rates and interest rates, there is a lag," he told Benzinga. "It's a highly fragmented, large market."
Adaptive Measures
But Agree Realty can and does adjust to those environments. "The most important thing for us to do as a net-lease REIT is to maintain a flexible, conservative balance sheet," Agree said.
The firm reported about 4.9 leverage in its first-quarter earnings, or a debt-to-enterprise value ratio of nearly 25 percent. Agree said the figures are "extremely low levered" in real estate and likely represent the "strongest balance sheet in the net-lease space." These factors, combined with the fact that all debt is long-term debt with extended weighted average maturity and without floating or variable rates, bolster the Agree model.
"Matching the underlying indebtedness on an unsecured basis — typically we're a bond issuer in the debt private placement market — with the length of our leases, which are a weighted average of 10.6 years, provides the stability and consistency of the cash flows from the leases as well as the debt service underlying any debt in our balance sheet," Agree said.
Retail Investments
The firm also thrives by having eschewed retailers that have been shaken by or remain exposed to the rising trend of big-box bankruptcy.
"We're lucky that we have no exposure to any of these retailers that we've seen file for either chapter 11 or 7 [bankruptcy] recently," Agree said.
The firm has been cognizant of retail trajectory for some time and has adopted strategies to evade the damaging debris of the sector's collapse. The approach emphasizes national and super-regional retailers dominating their sectors.
"Our investment strategy is to invest in e-commerce and recession-resistant retailers," Agree said. "We want to focus our capital into retailers that have a defined omnichannel strategy, that have a defined, recession-resistant business in terms of their underlying sector, so we're very careful from a sectoral approach."
At the time of publication, Agree Realty's stock was trading at $45.27 up 1.5 percent on the day.
Related Links:
Exclusive: CEO Joey Agree Talks REITs, Geographical Agnosticism
Posted-In: Joey Agree REITREIT Top Stories Economics Exclusives Interview Real Estate Best of Benzinga
View Comments and Join the Discussion!