Exclusive: CEO Joey Agree Talks REITs, Geographical Agnosticism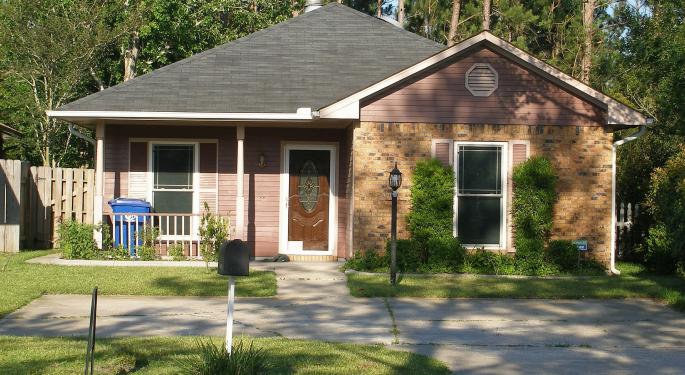 Agree Realty Corporation (NYSE: ADC) is an integrated real estate investment trust (REIT) company focused on the ownership, development and management of retail properties. Benzinga had a chance to speak to the company's CEO, Joey Agree, to discuss the company's performance and the overall real estate market.
Agree started off the conversation by telling Benzinga that the recent quarter has been the busiest in its history, as the company completed a $110 million equity offering in addition to overseeing a previous unsecured debt deal for $100 million
"We acquired over $150 million, and have shovels in the ground or have completed 9 projects year to date," the CEO said. "So this was an extremely active quarter for us."
Growth Strategies
Many investors find the real estate segment to be a bit confusing and may avoid investing in the sector. As such, Agree helped break down the company's strategy so the average investor can better understand the business model.
Agree Realty has three unique growth strategies. The first, an acquisition platform that dates back to 2010. The company has acquired $850 million worth of properties since then.
Related Link: 5 Tips For Young People Buying Their First Home
The company also acts as a preferred developer for several national and supra-regional retailers where it helps in market research, site selection, land acquisition, entitlements and permitting as well as other aspects of the development process.
Finally, the company's Capital Solutions platform works with private developers or retailers to finance a project with a forward commitment to purchase the project upon completion.
"Our focus is on our three external growth strategies and scaling each piece of our business. But then working with partners, whether they are retailers or developers, to leverage multiple growth strategies simultaneously," Agree emphasized. "That's an integral piece of our envisioned future."
Check back soon to read more about Joey and his company.
Geographical Agnosticism
The conversation then shifted toward the company's thought process in determining where it will invest resources.
Agree said that geography isn't necessarily the most important criteria to consider, rather its recession & e-commerce resistance of the retail sector, and then identifying the industry-leaders in those respective spaces. In fact, the company is "geographically agnostic," focusing on major retail thoroughfares across the entire country.
Agree added that the company currently has a 46 percent-plus investment grade exposure which is the highest in the net lease space, followed by Realty Income and Vereit— both of which have office and industrial exposures in their respective portfolio.
"Retail trades at the highest premium and the lowest cap grade," he explained. "It has the highest residual value and is the safest sector in terms of net lease real estate. Our investment grade exposure is the highest in the space. However, it's not the driver of our investment decisions."
Agree pointed out that there are "a number" of industry-leading retailers who are unrated, but the company remains interested in pursuing them. Some of the retailers include Hobby Lobby, Chick-Fil-A and Publix Super Markets Inc. (OTC: PUSH) — all of which are also some of the largest privately held companies.In addition, Tractor Supply Company (NASDAQ: TSCO) happens to be a leading retailer in the farming and rural supply space, but the company does not have an investment-grade credit rating because it has no effectively no debt.
With that said, Agree said he doesn't focus on office supply stores and bookstores. Rather, he focuses on sectors that offer a unique customer experience or a unique value proposition.
Rapidly Rising Interest Rates Would Be The Only Concern
Switching over to a more macro picture, while personally concerned, Agree brushed off negative headlines including social unrest and terrorism on the company's performance. "With a high-quality portfolio, and a rock solid balance sheet, the only true external threat" is an environment in which interest rates rise quickly although this is not a scenario that neither Agree nor most investors anticipate playing out in the near term.
Posted-In: Joey Agree Real Estate Real Estate InvestmentsREIT Top Stories Exclusives Interview Real Estate Best of Benzinga
View Comments and Join the Discussion!