Television In The Snapchat Age: 'This Is The Way Of The Future'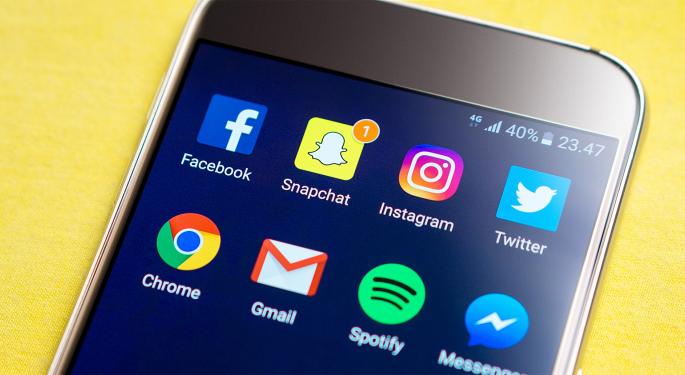 Having secured original content deals with the likes of Comcast Corporation (NASDAQ: CMCSA)'s NBCUniversal, Discovery Communications Inc. (NASDAQ: DISCA), and Walt Disney Co (NYSE: DIS)'s ABC and ESPN, Snap Inc (NYSE: SNAP) is surrendering to the course of media.
"I think this makes perfect sense and this is the way of the future, and it's obvious that they would want to get into the business of original programming because everybody is in it," Marc Berman, editor-in-chief of Programming Insider, told Benzinga. "If they weren't in it, they wouldn't seem as progressive, so it makes perfect sense."
Berman said Snapchat joins the ranks of dozens of other platforms creating original content. The industry expects to see more than 500 original scripted shows across various platforms in the immediate future — a vast expansion from the 75 or so from the age of network television.
Competitive Limitations
Snap faces two challenges in the process: competing for limited viewers amid a lot of content and tracking viewership.
"The thing about these new programming outlets, we don't even know how these shows do," Berman said. "We don't know who's watching them. It's all speculation. It's not like a broadcast network where you get ratings and are constantly evaluating them."
Additionally, the Snapchat user demographics impose natural limits on the type of partners Snap can entice, as a younger audience necessitates shows appealing to youth.
New Age Of Television
If there's one thing that's not inhibitory to the model's success, it's the brevity of Snapchat episodes. In fact, the constraints may work in partners' favor.
Consumers are seeking quicker, more accessible entertainment that keeps up with fast-paced living, and Snapchat could become to television what Twitter Inc (NYSE: TWTR) is now to books.
"The day of the typical TV show being a half hour or an hour, those days are over," Berman said. "A Youtube show, they're not a half hour. You're getting five minutes, six minutes. It's changing. Everything's changing so rapidly. What's happening in our world is people just don't have a lot of time. Everybody's in a rush, these young millennials have a certain span of interest, so to have something for 30 seconds, a minute, two minutes, that's fine."
While the format may not be conducive to particular programming categories, such as sports or award shows, the realm of opportunities is vast.
Berman recalled a coffee commercial from years back that entertained consumers with an ongoing drama series. Each week, a new 30-second clip advanced the plot.
Snapchat is positioned to create similar, series-like segments propelled by cliffhangers, he said.
Additionally, networks could use it to keep viewers engaged between episodes, either by pushing teasers or supplementing past shows with unseen footage.
"I think the brilliance of this is you're doing a weekly show, and you have excess footage or shoot a little extra footage for 30 seconds or a minute and package it in Snapchat as kind of an addendum for what we just saw," Berman said. "I think that would be a really good way to get interest."
Related Links:
Will Snapchat Go The Way Of Facebook — Or Twitter?
What's The future Of Snapchat Advertising?
View Comments and Join the Discussion!
Posted-In: ABCNews Rumors Top Stories Exclusives Tech Media Interview Best of Benzinga