Your Guide To This Year's AWS Summit Schedule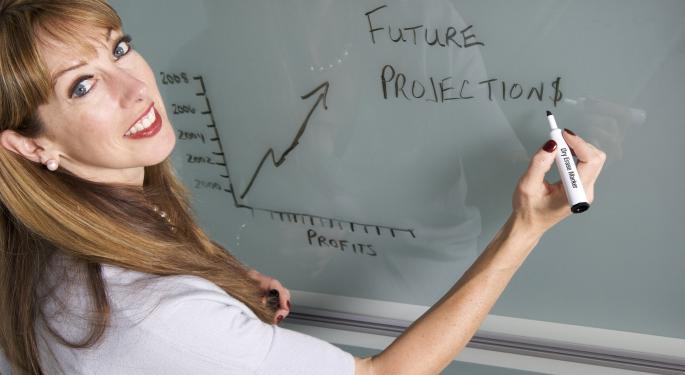 Amazon.com, Inc. (NASDAQ: AMZN) has become a name to reckon with in the online retail marketplace. The core business has given it so much clout and prowess that it has helped it to diversify into cloud computing business.
Amazon, being what it is, has found tremendous success in the business technology market. Launched in 2006, AWS, or the Amazon Web Services fetched Amazon revenues of $12.2 billion in 2016. Although this accounts for roughly 9 percent of the total revenues, the segment reported staggering year-over-year growth of 55 percent, outpacing the run rate at its core business.
Given the potential the AWS business promises, it is imperative that Amazon invests resources in it to realize the full potential. To this effect, the company has been organizing AWS Global Summits at multiple locations.
The company claims these events educate new customers about the AWS platform and offer existing customers deep technical content to be more successful with AWS.
For 2017, the company is holding the summit in four North American locations, one place in Latin America, 12 places in Asia-Pacific, eight places in Europe/Middle East and three places in Greater China and Tokyo.
The North American Schedule
San Francisco — April 18–19.
Washington, D.C. — June 12–14.
Chicago — July 26–27.
New York City — August 14.
This week's San Francisco event will be held at Moscone West, 800 Howard St.
Featured Speakers
Andy Jassy, CEO, Amazon Web Services and Amazon Infrastructure.
Julia Grace, Head of Infrastructure Engineering, Slack.
Prakash Janakiraman, Co-Founder and Chief Architect, Nextdoor.
The Itinerary
The summit events are in the form of sessions and workshops, bootcamps and the HUB.
Sessions And Workshops
Under sessions and workshops, Amazon is organizing:
Sessions (one-hour breakout sessions led by AWS subject matter specialists and/or top AWS customers.
Workshops.
Demos.
Bootcamps.
Gameday.
Security Jam, organized by Splunk and Trend Micro Incorporated (ADR) (OTC: TMICY).
Serverless Mini Conference.
Bootcamps
Bootcamps are full-day training sessions to learn about AWS services and solutions through immersive exercises and hands-on-lab. All boot camp attendees are required to bring their own device and each camp costs $600.
The topics for the bootcamps are:
AWS Technical Essentials.
Secrets to Successful Cloud Transformation.
Building a Serverless Data Lake.
Running Container-Enabled Microservices on AWS.
The Hub
This Partner & Solutions Expo will feature leading cloud technology providers and consultants and is sponsored by a host of companies, including chip giant Intel Corporation (NASDAQ: INTC).
The HUB hours are as follows:
11 a.m.–7 p.m., Tuesday, April 18.
8 a.m.–9 a.m., Wednesday, April 19.
11 a.m.–6 p.m., Wednesday, April 19.
Does Amazon Stock Move Amid The Summit?
The 2016 AWS Summit was held in Chicago on April 18 and 19 and in New York on August 10 and 11.
Amazon's stock gained 1.5 percent on the first day of the summit but pulled back on the second day, still gained 0.3 percent over the two days of the summit. For April as a whole, the stock advanced 10 percent, although much of the gains could be attributed to the better-than-expected first quarter results for the fiscal year 2016, released on April 28, which sent the stock up by 4.6 percent.
Related Links:
With Confidence In AWS Shaken, Who Could Benefit?
Posted-In: Amazon Web ServicesNews Previews Events Movers Tech Trading Ideas General Best of Benzinga
View Comments and Join the Discussion!