Will This New Media & Telecom IPO Be Able To 'WOW' The Street?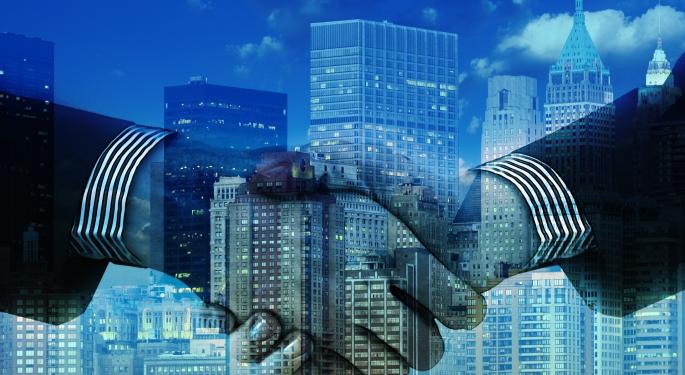 After a lull in 2016, the IPO market has gotten off to a solid start this year. Snap Inc (NYSE: SNAP) set the ball rolling for a potentially productive year, with its 200 million share offering. Many other high profile names such as Uber, Spotify, Lyft, Airbnb and Dropbox are expected to follow suit.
Amid all the din, a second-tier company is looking to capitalize on the frenzy. Cable operator WideOpen West Inc. has filed a registration statement on Form S-1 with the SEC on Thursday for offering $100 million worth of its common stock to the public.
Invest in IPO shares before the stock hits the market with ClickIPO. Check it out here
The company revealed in the filing it intends to apply for the ticker symbol WOW.
Details Of Business Revealed Through The Filing
Sixth largest cable operator in the United States, ranked by number of customers as of December 31, 2016. The company said it had 772,300 customers at the end of 2016
Offers high-speed data, cable television, VoIP and business-class services to a service area that includes about 3 million homes and businesses.
Services delivered across 19 states via hybrid fiber-coaxial cable network.
Evolution


Source: SEC Filing
Financial Status
The company reported revenues of $1.24 billion in 2016, up slightly from $1.22 billion in 2015, and turned profitable in 2016, posting net income of $26.3 million, reversing from a loss of $48.7 billion in 2015.
Competitive Threat
The company said in the filing that AT&T Inc. (NYSE: T) and Verizon Communications Inc. (NYSE: VZ) have upgraded their networks to carry two-way video, high-speed data, with substantial bandwidth, and IP-based telephony services. Additionally, they offer satellite video as a part of their bundle. Thus, there is more than two triple-play service providers, stepping up the competitive threat.
Based on homes passed, the company said it estimates 53 percent and 39 percent of its footprint overlapping with Comcast Corporation (NASDAQ: CMCSA) and Charter Communications, Inc. (NASDAQ: CHTR), respectively.
"AT&T Corp's U-verse offering is available in approximately 63% of our footprint based on homes passed. We believe competitive dynamics with AT&T U-verse are favorable for WOW!, as AT&T U-verse's network architecture is a mix of fiber and DSL in several markets. Competition from Verizon FiOS and Frontier Communications is estimated to be 3.5 percent and 2.7 percent of our overall footprint, respectively."
Earlier, on February 1, 2017, in an 8-K filing, the company said it is updating its previously provided guidance for the year ended December 31, 2016, narrowing it down. The company also introduced its preliminary fiscal year 2017 guidance.
Related Links:
How Has The First IPO Of The Trump Age Performed?
Posted-In: Airbnb Dropbox Lyft SnapChatNews IPOs Tech Media Best of Benzinga
View Comments and Join the Discussion!