TD Bank Employees 'Forced To Lie' To Meet Sales Goals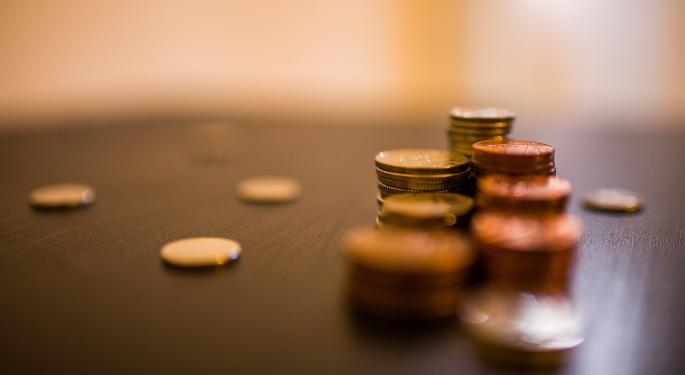 Shares of Toronto-Dominion Bank (NYSE: TD), one of Canada's "big four" banks, was trading lower by around 4 percent as traders digested a concerning report which alleges illegal wrong-doing by employees.
The Original Report
Canada's national broadcasting news network, CBC, reported on March 6 that three employees of TD Bank came forward with what they describe as being "incredible pressure" from managers to push products and services onto clients to meet "unrealistic" sales goals.
"When I come into work, I have to put my ethics aside and not do what's right for the customer," one of the employees told CBC.
In fact, documents obtained by CBC shows a bank teller's revenue goals has more than tripled in just the past three years. After a client provides their banking details to a teller, their screen shows a list of products and services the customer isn't subscribed to, such as overdraft, credit cards or line of credits.
In an e-mail to CBC, TD spokesperson Daria Hill said the bank has "metrics" and "goals" for its workers to work towards but the company never expects employees to sell a customer a product that doesn't fill their needs.
Sound familiar? It should be as the developing scandal has plenty of similarities to the Wells Fargo & Co (NYSE: WFC) fiasco where employees were caught opening up unauthorized bank accounts and other services to please their managers. The scandal led to the early retirement of CEO John Stumpf.
CBC Update
On Friday, CBC released an update to its earlier report and noted it has since received a "firestorm of reaction" from TD's employees. Moreover, the updated CBC report even noted that TD's employees acknowledged they have broken various laws at their customers' expense to meet the sales goals.
Some employees even went ahead and added products and services without the client's knowledge.
"I was forced to lie to customers, just to meet the sales revenue targets," he said," a former employee said. "I was always asked by my managers to attach unnecessary products or services to the original sale just to increase the sales points — and not care if the customer can afford it or not."
See Also:
Kevin O'Leary Highlights The U.S.-Canada Trade Relationship
View Comments and Join the Discussion!
Posted-In: Canada Canada Banks TD bankNews Legal Media Best of Benzinga