A First-Time Movie Producer Teamed Up With Oscar Winner Behind 'Titanic' To Make A Thriller Film About An Abandoned Insane Asylum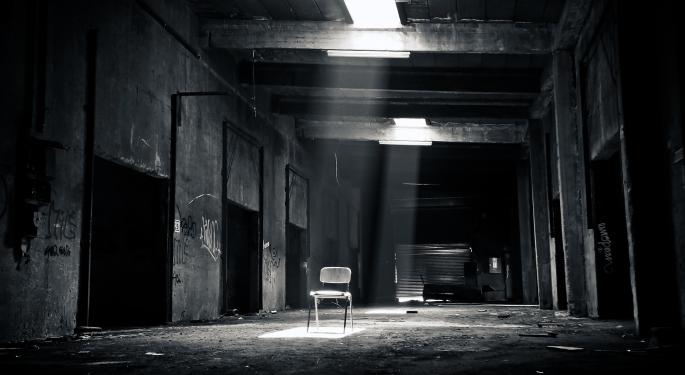 The "based on a true story" tag might make some people's' eyes roll when placed at the end of a movie trailer, but basing a film on a real location and then shooting at that location can add tangible impact to a film.
That's why Sanford Nelson, the producer of "Eloise," set out to make a thriller inspired by the history behind the former Eloise psychiatric hospital complex west of his native Detroit.
Eloise is the name given to a cluster of buildings that served as a tuberculosis sanitarium and an early mental health care facility built in 1832. The science of mental health was still in its infancy in those times, which led doctors to practice and experiment with inhumane "treatments" on patients. Children and the elderly were frequent subjects of these practices, said Nelson, who extensively researched the complex's history as part of his production duties. The facility was closed in 1982.
"Through researching Eloise and other places like it, it really gave me a lens into how the mentally ill population of our country was treated and how it was so misunderstood," Nelson said."
Nelson grew up a half hour's drive from the defunct facility, but he had never taken an interest in it until he took a job working in the movie industry in Michigan. After realizing his passion for film's ability to tell a story, he was captivated by the opportunity to explore the psychiatric hospital's history.
To tell the tale, Nelson recruited "Vatican Tapes" screenwriter Chris Borrelli and Academy-Award winning effects director Robert Legato to write and shoot a film based on the facility. "Eloise" stars "Gossip Girl" alum Chace Crawford, "Tropic Thunder" star Brandon T. Jackson, and "Terminator 2: Judgement Day"' villain Robert Patrick.
"The premise of the story of the movie is four people break into the now defunct Eloise Insane Asylum in search of a death certificate of one of their relatives which if found will yield that person a large inheritance," said Nelson. "Upon breaking into Eloise, the sordid past of the facility reveals itself to our characters, and they realize a much deeper connection to this place and to each other than they previously knew."
Nelson's crew shot entirely in Michigan, both at the facility and in Detroit's Masonic Temple. Nelson said the production paid over $2 million to 400 Michigan residents who worked on the film, and paid about $4 million to various Michigan businesses during an 8-week shoot. Nelson also noted that film crew per diem wages are often paid in cash, meaning employees generally pump that cash directly into the local economy.
"Eloise" opened Friday, Feb. 13 in theaters nationwide, and is also available on-demand through video streaming services in what is called a "day and date" release.
Posted-In: Brandon T. Jackson Chace Crawford Chris Borrelli Eloise Eloise Insane AsylumNews Media General Best of Benzinga
View Comments and Join the Discussion!