Warren Beatty, Steve Harvey And 6 Of The Most Embarrassing Award Show Mishaps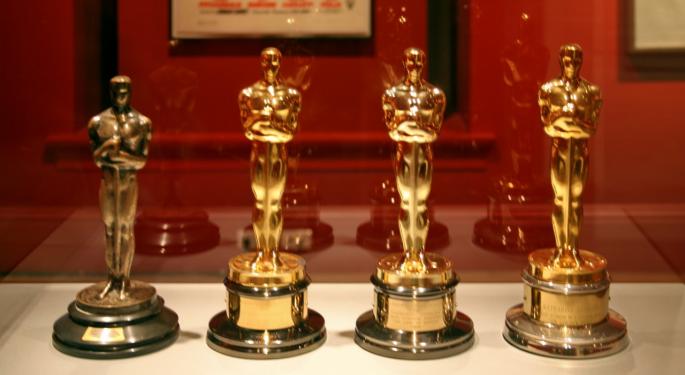 The 2017 Academy Awards show will go down in history as the year of the screw up. Incomprehensibly, an envelope mishap lead to presenters Warren Beatty and Faye Dunaway incorrectly announcing the best picture winner as "La La Land" rather than the true winner, "Moonlight."
When it comes to embarrassing award show screw-ups, it may be hard to top botching the top award of the night. But Sunday's mishap certainly wasn't the first embarrassing award show mishap.
Here are six other cringe-worthy blunders.
1964 Oscars
Presenter Sammy Davis Jr. also fell victim to being handed the wrong envelope. Davis announced the winner for best music scoring as John Addison for "Tom Jones" when the true winner was Andre Previn for "Irma La Douce."
2011 BET Awards
A viewer selected to announce the winner of the Viewers Choice Award misread the prompter and declared Chris Brown the winner. A few minutes later, she corrected the mistake by declaring Rihanna the true winner.
2013 Daytime Emmys
Aisha Tyler was quick on her feet when she opened the envelope to declare the winner for best daytime host. Tyler immediately recognized she had been handed the wrong envelope, but was still forced to stall onstage while the correct envelope was retrieved.
Related Article: Ad Wars: The Super Bowl Vs. The Oscars
2014 Oscars
Foreign names can be difficult for everyone, but John Travolta absolutely whiffed at pronouncing Idina Menzel's name when introducing her musical performance. Audience members were left scratching their heads when Travolta introduced Menzel as "Adele Dazeem."
2015 Miss Universe
Steve Harvey crowned Miss Columbia as the winner of the pageant. Shortly after he read the announcement, Harvey corrected is mistake on live TV and declared Miss Philippines the true winner.
2017 Oscars
The Best Picture blunder captured most of the headlines, but I wasn't the only flub on the night at this year's Oscars. The In Memorandum segment featured a photo of (very much alive) producer Jan Chapman on the slide devoted to the late costume designer Janet Patterson.
Image: Cliff, Flickr
Posted-In: Academy Awards EmmysNews Education Events Opinion Media General Best of Benzinga
View Comments and Join the Discussion!