President Trump Plans To Spend $54 Billion More On Defense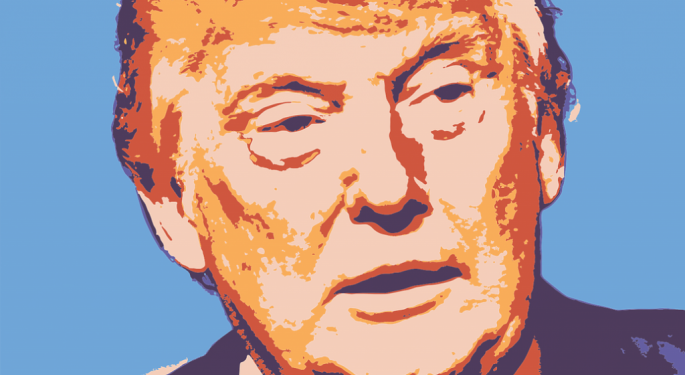 President Trump is on track to fulfill another campaign promise of building up the U.S. military to the point where it's "so powerful" that "nobody's going to mess with us." To do so requires money -- an extra $54 billion to precise.
CNBC reported the White House will call for its first budget a $54 billion increase in defense spending, but this will be countered with a $54 billion reduction in low priority programs. In fact, most federal agencies will see a reduction in their own respective budget but it's unclear which agencies will be impacted the most.
It's believed the biggest cuts will be seen at the Environmental Protection Agency and State Department. There may also be some cuts in social safety net programs but programs for retirees are expected to remain untouched.
Related Link: How To Play Defense Stocks Under Trump's Administration
Foreign aid spending will also decline under the new budget.
"We're going to do more with less and make the government lean and accountable," Trump said Monday.
Here's a look at how some of the defense-related stocks are performing on Monday in anticipation of a bigger military budget.
View Comments and Join the Discussion!
Posted-In: Defense Spending defense stocks Donald Trump US BudgetNews Contracts Politics General Best of Benzinga