AT&T Opens Unlimited Plan To All Customers; Is There Any Real Difference Among Big Phone's Big 4?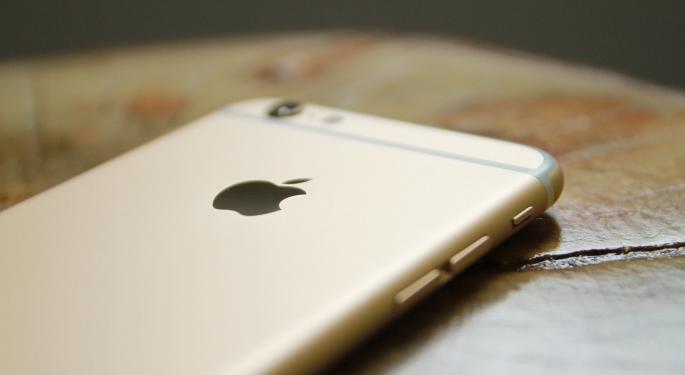 AT&T Inc. (NYSE: T) may have had the adage "better late than never" in mind when it took a plunge into the ring to combat against the rest of its peers in offering unlimited data plan for all its customers.
AT&T already provides unlimited to data to customers, who have subscribed to its DirecTV and U-verse subscribers.
The company revealed through a PRNewswire release on Thursday it will launch an Unlimited plan, beginning last Friday.
Features Of AT&T Unlimited Plan Option
The plan is priced at $100 a month for a single line and allow unlimited calling, texting and browsing.
Every incremental line would cost you $40 a month, up to a maximum of four lines.
However, for the fourth smartphone line, the company offers a $40 credit. Essentially, you get the fourth line free of cost. However, you may have to pay for it until credit starts in two bills.
For a family of four, the plan costs $220 for the first two months and $180 a month thereafter.
The plan allows unlimited calls to Canada and Mexico and sent unlimited texts to 120 countries
On adding the Roam North America feature, which comes at no extra cost, one can talk, text and use data in Canada and Mexico without roaming charges.
The plan, however, disallows tethering, for which one may have to fall back on a capped data plan. Tethering is using a mobile device connected to the internet as modem for another device.
AT&T's unlimited data offering activates the Stream Saver feature by default, which limits video streaming to around 480p DVD quality. However, customers wishing to have high-quality of video streaming can turn the feature off.
There is a data cap at 22GB after which data is prioritized, which is slowing of speed when the data usage exceeds a prescribed limit for a month.
Related Link: Tougher Fundamentals Trump Strategic Positioning For AT&T
How AT&T's Plan Stacks Up Against Rival Plans
Verizon Communications Inc. (NYSE: VZ)'s unlimited data plan costs $80 for a single line and $180 for a family of four. It allows HD video streaming and offers 10 GB of Hotspot data.
T-Mobile US Inc (NASDAQ: TMUS) charges $70 for a single line under its unlimited data plan. The price increases to $160 for a family of four. HD video streaming and 10 GB of hotspot data are also part of the plan. Data prioritization kicks in at 28 GB.
Sprint Corp (NYSE: S), the economy class telecom firm, which rounds out the Big Four wireless telecom carriers, is the cheapest bet, as far as unlimited data is concerned. With $50 for a single line and $90 for a family of four, it allows HD video streaming and offers 10 GB of Hotspot data and 1–5 Mbps music streaming. The $50 pricing is effective only until March after which it would be scaled up to $80.
Other Costs In Unlimited Data Plan
One-time activation fee is $25 for AT&T and $30 for Verizon and Sprint, while T-Mobile offers a $20 SIM starter kit. Buying a phone valued at $649 from the provider requires the customer to pay up $27 per month over a two-year timeframe.
The advertised rates, exclude taxes and regulatory fees. Additionally, if the customer is not enrolled in auto-pay billing, he has to cough up an incremental $5 for a single line and $10 for multiple lines in the case of Verizon. T-Mobile charges an extra $5 on a flat basis.
Posted-In: DIRECTV U-VerseNews Movers Tech Media Trading Ideas Best of Benzinga
View Comments and Join the Discussion!