Want a Raise? Practice Negotiating at a Pawn Shop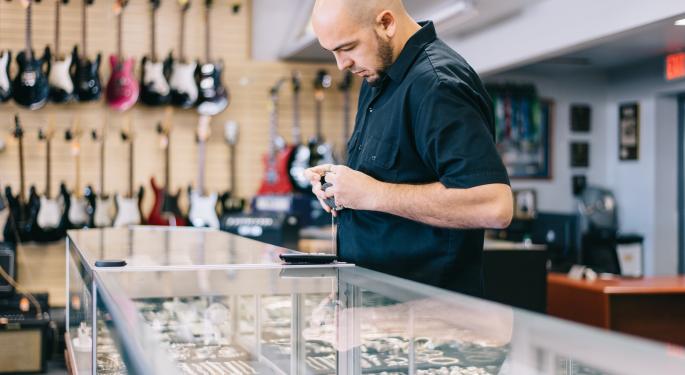 Starting a new job is hard. Job hunting can be demanding, interviews can be intense, and waiting to hear back can be stressful. Anybody who says they enjoy this experience is probably lying...or looking for a job in human resources.
One area that many people struggle with is salary negotiating. It's uncomfortable, and worse, it's hard to practice without a partner that's equally motivated to negotiate against you. But there is one place that may be able to help you learn the skills you need to get ahead: pawn shops.
Yes, pawn shops. That place you go to get rid of your old video games, and then find yourself walking out with a slightly used guitar.
They might not seem like negotiating masterclass workshops, but the delicate dance of negotiation between seasoned buyers and motivated sellers that takes place at a pawn shop can reveal how to successfully negotiate the business world without alienating others.
Jordan Birnholtz, co-founder of the digital pawn shop directory PawnGuru, has witnessed hundreds of such negotiations firsthand. Here are a few tips he offered to those looking to nail down a raise or new job.
It's A Deal, Not A Duel
According to Birnholtz, the basic principles that underlie both professional business tactics and pawn shop bartering are actually quite similar—specifically the inherent power dynamics at play in both scenarios.
"There's an asymmetry of information in both interactions," Birnholtz explained. "When you're applying for a job, that employer knows more about your potential work than you do. Very often there's also a power imbalance. When people go job hunting or need a raise, they might not be in a position of desperation, but they need a job or more money. And that power imbalance often holds."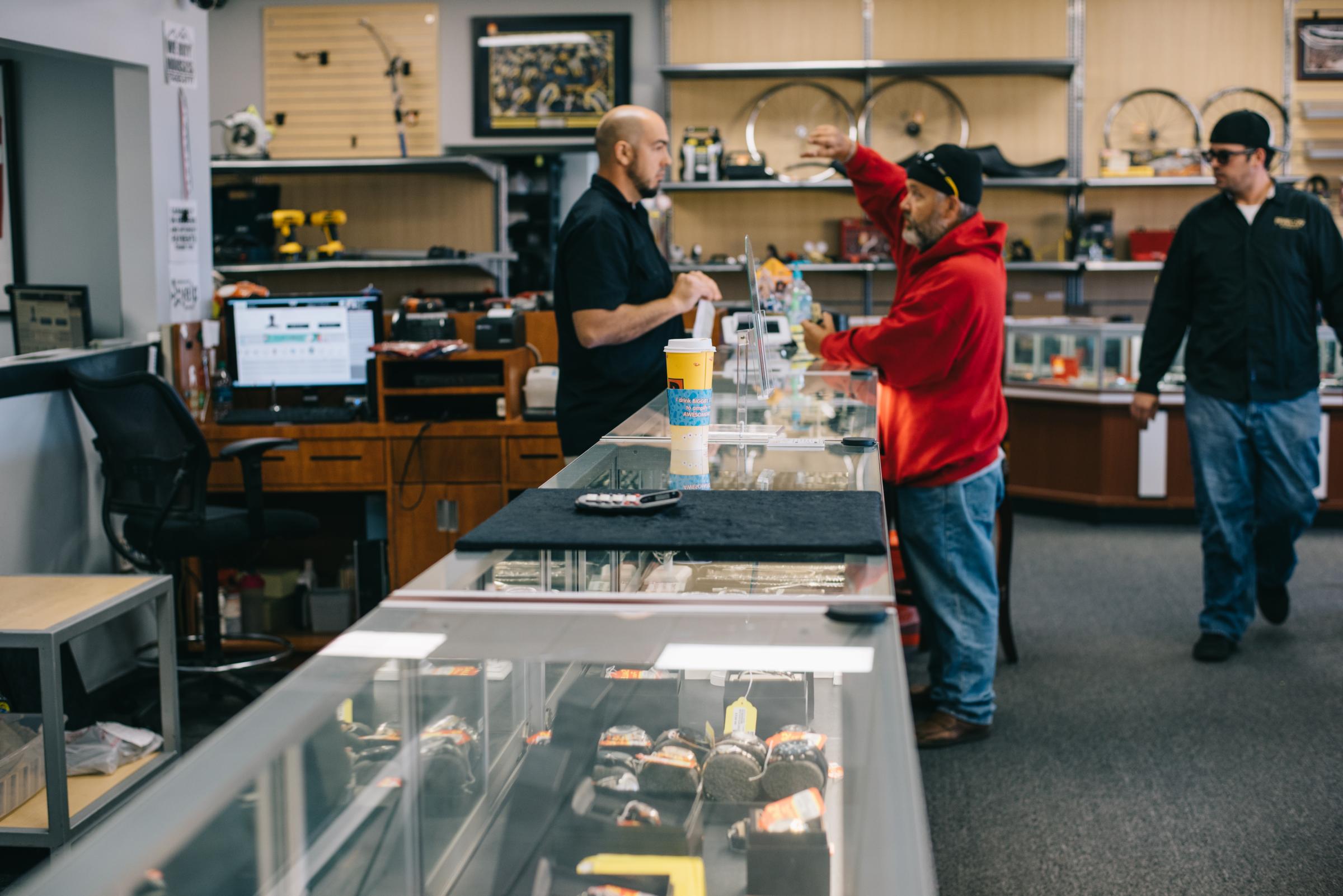 This imbalance can lead some negotiations to be more adversarial than necessary. Birnholtz said this pattern is destined to lead a negotiation down a path that benefits no one.
Birnholtz said to remember that the end goal is not for one party to leave feeling more powerful, but rather both parties feel they got a fair deal.
Be The Broker
Another tip Birnholtz offered is to pay more attention to the person behind the counter, or desk if you're in an office. Pawn shops are businesses, and they want to have good relationships with buyers and sellers. It's not a good business practice to have people leave with a bad taste in their mouths. The goal is that everyone they work with will leave satisfied, even if they can't reach a deal on a specific transaction.
From his own experience, Birnholtz recognizes that the human impulse to think in terms of winning and losing can tank a transaction.
"We see a lot of negotiations go wrong because either the pawn shop or the customer didn't approach the negotiation in good faith. One or both parties assumed whenever the other party said something they didn't like, that the other person was trying to cheat the other," he said.
With that in mind, professionals should maintain a focus on their own negotiation goals, without succumbing to paranoia that the other party is taking advantage of them.
Find Common Ground
Overall, Birnholtz suggests the best strategy when approaching any negotiation is to act in good faith and work toward making both parties feel like their interests have been addressed. Analytic empathy, he says, is key.
"Take time to figure out in good faith what constraints the other party has, because they are not always apparent," Birnholtz said. "A pawn shop customer might need the money by the end of the day, or they might be able to wait until tomorrow. The shop might have different inventory needs that the customer might not know about. It's important to find other points to negotiate on and find other ways to reach an agreement."
Birnholtz pointed to the technique of "log rolling", where parties try to find other, more flexible points to negotiate on that advance their interests. In a pawn shop, that can mean offering to bring controllers or games with a video game console. In the workplace, that can be negotiating for more vacation time or on insurance, if the salary offer is inflexible.
Critical to finding success among professionals or in daily interactions is appreciating that your own needs are not the sole concern of others. Being able to "employ strategic empathy" will allow you to better cooperate with colleagues, understand their priorities, and work to align those concerns with your own.
Posted-In: PawnGuruInterview General Best of Benzinga
View Comments and Join the Discussion!