In The Era Of 'Fake News,' Fake Filings Can Impact Stocks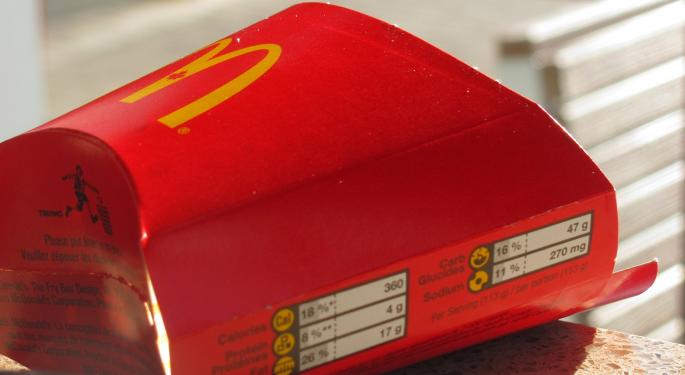 Buyer beware.
Benzinga was emailed a press release that alleged McDonald's Corporation (NYSE: MCD) would make an "informal bid" to acquire all outstanding shares of Chipotle Mexican Grill, Inc. (NYSE: CMG).
A source familiar with the matter told Benzinga that Chipotle isn't aware of such an offer, while another source outright denied the rumor.
The press release, accompanied by a false SEC filing, which imitated the format of Marketwired announcements and bore the wire's tag. A Marketwired spokesperson confirmed the release "did not come from us."
The fabricated claim played on a deep history between the two companies. Between 1998 and 2005, McDonald's owned a 90 percent stake in Chipotle, but sold its shares in 2006. Its initial investment helped Chipotle expand from 14 to nearly 500 locations.
A large options trade in Chipotle took place minutes before Benzinga received Tuesday's email, and shares spiked up about 1 percent.
Related Link: Chipotle Exec Says 'We're Not Recoveing Like We Hoped'
Fake Filings
Chipotle is just the latest in a string of companies falsely reported to have entertained bids.
Avon Products, Inc. (NYSE: AVP) in 2015, Fitbit Inc (NYSE: FIT) in November and Bank of America Corp (NYSE: BAC) in October were subject to false filings circulated by investors looking to manipulate the stocks for personal profit. At the time of those reports, Avon shares soared 20 percent and Fitbit popped 4 percent. Bank of America remained relatively unchanged.
The McDonald's filing didn't make it to the SEC like the three cases mentioned.
A Marketwired spokesperson told Benzinga they will be investigating today's issue.
View Comments and Join the Discussion!
Posted-In: MarketwiredNews Education Rumors Restaurants Legal Interview General Best of Benzinga