4 Pieces Of Advice For Snap Inc (Hint: Don't Worry About Stock Price)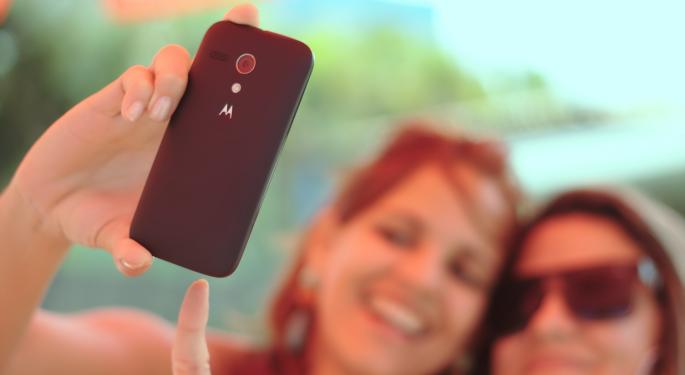 Douglas Clinton co-launched a new venture capital firm called Loup Ventures with one of the Street's most notable Apple Inc. (NASDAQ: AAPL) analyst Gene Munster.
Clinton wrote an open letter to Snap's management team after the owner of the social media platform Snapchat made its initial public offering official last week. The letter offered four pieces of advice, which culminated from the firm's more than three decades worth of experience as stock analysts.
1. Manage Expectations
The first piece of advice to Snap's management is to manage expectations. This consists of setting an achievable goal for both revenue and earnings and obviously still to achieving it.
After all, the easiest quarter for any company to "get right" is the first quarter as a public company. Companies that miss their first quarter are setting themselves up for a buy-side investors "disbelieving everything you say."
Clinton even suggested that a company will end up in a better position if it were to under-value the IPO but offer investors conservative guidance figures that can be beaten.
2. Guidance
Offering investors forward looking guidance makes everyone's life easier. The guidance doesn't necessarily have to come in the form of financial metrics as Facebook Inc (NASDAQ: FB) offers expense growth guidance.
Another example includes Tesla Inc (NASDAQ: TSLA) as management offers investors full-year expectations for total units shipped in addition to one quarter out color.
"Guidance gives you the ability to influence the conversation around your numbers, particularly as a new company, so we think it makes sense to offer it," Clinton wrote.
3. Long-Term Story
Every notable technology company is great at explaining their long-term vision and strategy to investors. As an example, Facebook updates its three-, five- and 10-year plan every earnings call, which doesn't change much from quarter to quarter.
Companies that better communicate their long-term story will appeal to long-term investors who "will shape your stock chart over years."
"Use your time with investors on the roadshow to explain what it means to be a camera company and why that's important for the future because text is dead," Clinton emphasized. "Explain how this is good for advertisers. Incorporate AR into the discussion. The camera is the basis for computer vision."
4. Optionality
Finally, every great technology company has optionality to their stories.
Optionality can include key products or services with little or even zero revenue contribution today but have significant long-term potential. For example, Facebook has its new virtual reality platform Oculus Rift and various chat messaging programs such as Messenger and WhatsApp that remain under monetized — or not monetized at all.
In other words, tease investors with the right amount of the long-term vision so "they can dream about the future."

Bonus Advice: Forget Everything That Was Said
"Our final piece of advice may contradict everything we wrote above, but don't worry too much about the stock," Clinton concluded. "The best companies we've covered rarely talk about the stock price. It's always about the business, the near-term milestones, and the future. When you get those right, the stock takes care of itself."
Posted-In: Douglas Clinton Gene Munster Loup VenturesNews IPOs Tech Media Trading Ideas Best of Benzinga
View Comments and Join the Discussion!