While Anthem Seeks To Extend Merger Deadline, SEC Filing Shows Cigna Keeping Options Open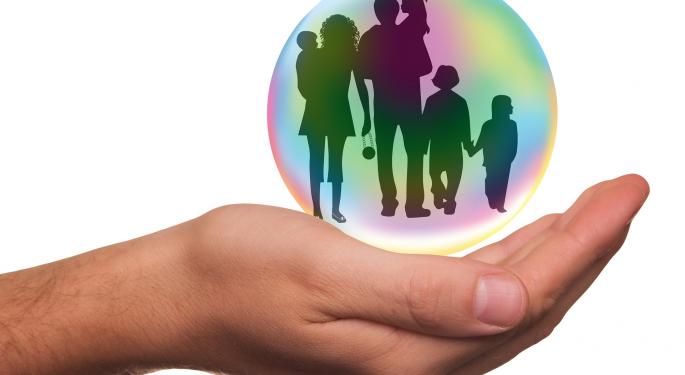 With so much uncertainty surrounding the likelihood of the consummation of the CIGNA Corporation (NYSE: CI)– Anthem Inc (NYSE: ANTM) deal, there has been reactions from both parties. While Anthem sought to extend the merger deadline earlier in the month, irrespective of the ruling of a federal judge, Cigna revealed in a filing on Tuesday that it is keeping its options open.
The Deal
Anthem, the second largest health insurer, announced a deal to acquire Cigna, the fourth largest insurer, in 2015. The deal ran into rough weather when the Department of Justice opted to file an anti-trust lawsuit against the merger in July 2016.
Amy Berman Jackson of the U.S. District Court of the District of Columbia, who was appointed to try the case after an earlier federal judge recused himself of it due to him handling a lawsuit pertaining to another deal in the industry involving Aetna Inc (NYSE: AET) and Humana Inc (NYSE: HUM), had set a trial date of November 21, 2016. The trial was completed on January 4, 2017, with the first phase having ended in December 2016, and the final ruling was supposed to be announced by the end of January.
Anthem Extends Deal Deadline
Meanwhile, on January 19, Anthem announced an extension of the deadline for the completion of the deal to April 30, 2017, irrespective of the outcome of the trial. Incidentally, in May 2016, Anthem revealed through a filing with the SEC that it is shifting the deadline to 2017 rather than the originally planned closure time of 2016, citing complexity of the regulatory process.
Cigna Evaluating Options
Cigna said in Wednesday's filing that it still intends to evaluate its options in accordance with the Merger Agreement once the court issues its opinion in the pending civil anti-trust lawsuit. The company also said it has not made any determination, including whether it will seek to terminate the agreement and has informed Anthem that it is reserving all of its rights in this regard.
Meanwhile, Wells Fargo in its review note on Anthem's fourth quarter results, referred to Cigna's response. The firm said it believes that either party has the right extend the merger deadline unilaterally. The firm noted the late January deadline for the judge's decision, but said the trial ran slightly longer than expected.
In reaction to Anthem's results, its shares were up 2.06 percent at $157.31.
Posted-In: Amy Berman JacksonM&A News Hedge Funds Analyst Ratings Movers Trading Ideas General
View Comments and Join the Discussion!