Will Apple Be The New HBO?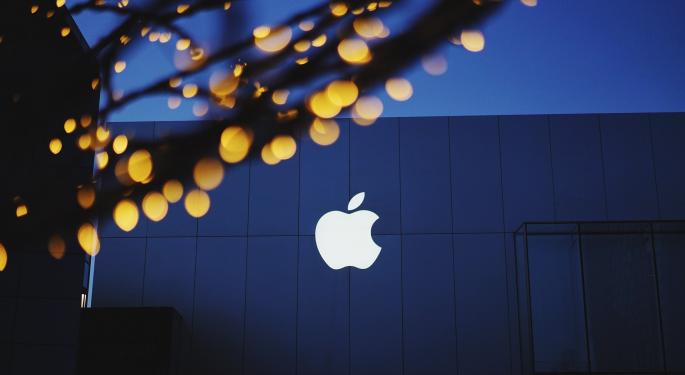 Apple Inc. (NASDAQ: AAPL) is said to be eyeing an entry into Hollywood. Thursday's chatter marks "approximately the 400th attempt by Apple to become a significant entertainment company."
According to Gadfly's Shira Ovide, Apple has been in talks with media companies and cable TV providers for years to create its own service. However, for various reasons, it never panned out.
First, media companies were hesitant to move away from the decades' old traditional TV business model. Second, Apple has shown itself to be an "arrogant jerk of a business partner."
This time around, Apple is taking a different approach and is implementing a go-big-or-go-home strategy. The company known for making the iPhone will now try to become the next HBO — not a company like Netflix, Inc. (NASDAQ: NFLX) nor a cable company.
"Think about it," Ovide continued, "HBO is an enviable media business thanks to a handful of buzz-generating shows for which people are willing to pay $15 a month to add to their cable TV lineup or their internet programming bill."
How Much Sense Does It Make?
Ovide further added that by positioning itself as an HBO-like media company, Apple doesn't need the cooperation of other media peers. It's also a lot cheaper to build from scratch than dishing out tens of billions of dollars to acquire Netflix.
Finally, Apple can mimic HBO's model quite easily by starting with original TV programming and then moving into live sports and events.
There is, however, one area of concern among Apple investors, and it has to do with the bottom line. Consider the fact that HBO generated close to $6 billion in revenue over the past year and $1.9 billion in operating income. Should Apple report similar numbers in its own media empire, it would account for just about 3 percent of its $60 billion in operating profit over the past year.
"This is always going to be the problem for Apple," Ovide continued. "Any new business it enters will inevitably be small, at least at first."
Posted-In: Bloomberg Bloomberg Gadfly Gadfly Shira OvideNews Rumors Tech Media Best of Benzinga
View Comments and Join the Discussion!