Apple Looks To Hollywood, 20 Years After Steve Jobs Said Content Makes Great Products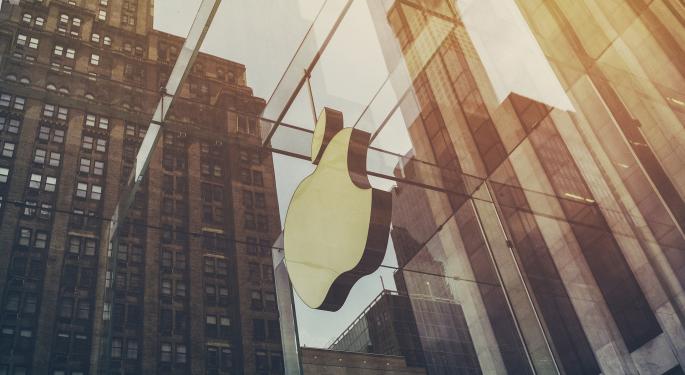 "People get confused," the late Steve Jobs once said. "Companies get confused. When they start getting bigger, they want to replicate their initial success. And a lot of them think, 'Well, somehow, there's some magic in the process of how that success was created.' So they start to institutionalize process across the company. And before very long, people start to get confused that the process is the content."
Apple Inc. (NASDAQ: AAPL) may have now found its next leg of growth: developing original television shows and movies.
The Wall Street Journal, citing "people familiar with the matter," reported Thursday that Apple is looking to become a giant in Hollywood at a time when sales of its iPhones and other electronic devices are slowing.
WSJ sources noted that Apple could charge subscribers $10 a month for a streaming-music service. The company won't be new to the streaming space as it operates Apple Music which also includes documentaries on musicians.
Apple has been talking with Hollywood producers over the past few months and negotiating the rights to scripted television shows. The company also spoke with studio executives to discuss hiring them to promote its content.
The report also suggested that Apple could create programming content to rival Time Warner's (NYSE: TWC) "Westworld" or Netflix, Inc.'s (NASDAQ: NFLX) "Stranger Things".
Jobs Foreshadowed This Move
Apple's co-founder likely foreshadowed Apple's entry into producing content.
In an interview, Jobs once said that his employees at Apple are "great at management process" but "didn't have a clue about the content."
"I found that the best people are the ones that really understand the content," Jobs added. "And they're a pain in the butt to manage! But you put up with it because they're so great at the content. And that's what makes great products. It's not process, it's content."
Posted-In: Apple Movies Apple Music Hollywood Steve JobsNews Rumors Tech Media Best of Benzinga
View Comments and Join the Discussion!